Restaurant Rockstars Episode 325
How to Deliver True Restaurant Hospitality
LISTEN HERE OR ON YOUR FAVORITE PODCAST PLAYER
Prefer to watch the interview? Click the video below.
If your entire team understands and practices authentic restaurant hospitality, you have a competitive advantage and happy returning guests.
In this episode of the Restaurant Rockstars podcast, I am speaking with Steve Turk, Founder and CEO of Turk Hospitality Ventures which specializes in executing stand-out food & beverage programs in restaurants and hotels.
Don't miss this episode as Steve and I discuss:
Guest expectations today following the pandemic
How to provide true restaurant hospitality amid the labor challenge
Leadership style that motivates and inspires a team to greatness
The future of restaurant hospitality and why it's important
Necessary technology for efficiency and guest satisfaction
The difference between mission and culture
And Steve's best social media advice as an influencer to leading restaurants and hotels.
Don't miss this episode then go out and Rock YOUR Restaurant!
Roger
Connect with our guest:
https://www.instagram.com/turkhospitalityventures/
https://twitter.com/stevelturk
0:00
so as to increase pay that really flexible scheduling and a culture where, hey, we're in this together. It's not you know, I'm the boss and I'm out on weekends. And I'll, I'll see you later. All right. It's the people who are really leading by example, and taking care of their team that are winning.
0:15
Hey there, welcome back. Thanks for joining me on the restaurant, rockstars podcast. You know, I'm huge, hugely passionate about true hospitality and what that word means. And I love speaking with people that have made their career all about hospitality. So today's guest is no exception. He's got leading hotel and restaurant experience with some pretty big names around the world. We're going to be talking all about providing true hospitality during the labor crisis. have guest expectations changed since the pandemic leadership styles and how to get the most out of your people. But mostly, it's about true hospitality. So stay with us. Don't miss this episode. Thanks again to the sponsors this week. Smithfield culinary works the birthday club and serve the hospitality training app. Now on with the episode.
1:06
You're tuned in to the restaurant rockstars podcast powerful ideas to rock your restaurant. Here's your host Roger Beaudoin.
1:21
restaurant owners and managers, listen, this is important. If you haven't heard of the employer retention credit, your business can receive lots of money back from the IRS money have already paid in payroll taxes. Now the ERC program as it's known is available. If your operation had fewer than 500 employees, you had to shut down or partially suspend your business or you had at least a 20% reduction in business due to COVID 19 in any quarter of 2020 and the first three quarters of 2021. Now how much is the credit up to $7,000 back per employee per quarter for 2021 and up to $5,000 per employee in 2020. Listen if you have 10 employees today and meet the requirements you can receive up to $260,000 back in a refundable tax credit. Now the faster you apply, the faster you get the cash, think of it as found money that you can use for any purpose payroll cost of goods, business improvement or other business expenses. Again, best of all, you do not need to pay this money back now works as a company that will do all the heavy lifting for you and get your business back the money that's due. I'm speaking from experience here with works I received a sizable amount back in all available quarters from my former restaurant and I couldn't be more pleased with their service their people and their process. FOR A NO OBLIGATION consult. Click the link for works in the show notes to this episode. Don't miss out. Get your consult today.
At Smithfield, we know that two meat lovers a great serving and their favorite cut is so much more than just food. It's an experience. One that keeps them coming back to your operation again and again. That's why we're committed to offering you the perfect protein for every dish every day part turned to us for the most comprehensive portfolio of pork products such as bacon, ham, sausage and more. Plus a variety of fully cooked beef and chicken. With Smithfield products, you can create delicious meals from traditional menu items to globally inspired dishes, all designed to satisfy the insatiable appetites of your hungry carnivorous patrons. What's more, we do it responsibly. With full transparency and traceability from our farms to your kitchen. You can always be confident that when you partner with Smithfield, you will serve what you love, and your customers will love what you serve. Find your perfect protein with Smithfield. For more information or to order products visit Smithfieldculinary.com
Welcome back everyone to the restaurant rockstars podcast with me today, Mr. Steve Turk and he is the managing director of Turk hospitality ventures. Long, illustrious career in the hospitality industry. Can't wait to get into that. Welcome to the show today. Steve, how are you?
4:13
Well, thank you so much for having me. I'm excited to be here with you and hopefully share some knowledge with the listeners.
4:18
I'm absolutely certain of that. Now everyone has their own introduction of hospitality, and what that word means. And it strikes different people at different times in their career, but when did it all start for you?
4:30
Well, it really started for me where I was lucky enough to have I still have a great father and he was an attorney working and representing a lot of hotels and one of them was the Fontainebleau Hotel and Resort here in Miami Beach. And as a kid, I just found myself hanging out there a lot and one of his best friends was the hotel manager. And so to me that became this wonder world that just seemed like a fantasy place like everything you needed showed up and because we were I guess now you know labeled for As VIP cookies would come in amenities, and you can watch the movies and be at the pool and have a cabana. So for me, it was always an amazing place. And then he got the show me the back of house. And that was as cool as the front to me. And it always stuck in my head. And that's really where hospitality and hotel world came into my view as probably 10 years old when that was going on.
5:23
It's interesting that you mentioned the Fontainebleau it's interesting that you mentioned 10 years old because when I was 10 years old, I stayed at the Fontainebleau with my family. And I actually enjoyed it very much, although I had to be rescued by a lifeguard because I was on a raft and I got the undertow, and I literally needed to be saved. And I remember my father on the beach freaking out seeing the way out there, you know, and everything turned out well, but that was not my introduction. Well, you might say it was my introduction hospitality because they they saved me when I needed to be saved. But nonetheless, now that used to be the gold standard hotel I remember it was featured in Goldfinger that James Bond movie and there's so much history there. And now, you know, and then there was the Eden rock as well are these next door premier properties are they lost sort of favor with the clientele and they've been replaced by, you know, more upscale or more boutique offerings. I mean, we're talking South Beach here, you know, highly demanding clientele. Tell us about that.
6:23
So I would tell you, you know, a big fan of the history of Miami Beach, and those were the first two was Fontainebleau and then eaten rock in 1954. But, you know, those hotels got a little rundown and Miami wasn't the cool place after the Rat Pack left and became you know, your grandfather's waiting room to heaven for a lot of people for a long time. And then as South Beach reemerged in the 90s, you know, and all the models and Gianni Versace hanging out there, it became the cool place to be again. And the first real hotel to take over was the Delano when they had their boutique hotel. So I got to work at the Delano I got to work at the Union rock and then the hotel that really kicked it back off was the Loews Miami Beach Hotel in 1999, where I started my career. So, you know, these hotels were all the iconic hotels, but Fontainebleau you know, 2008, reemerge rebranded really did a billion dollar renovation. And they are they came out as like the place to be again, they still have the top nightclub in the country called Live. And now they're hopefully we'll be renovating and doing some things very soon that the world will see. Which will be great for that property. But Eden rock does well, they just got named one of the top resorts in the country because they have the Nobu hotel there as well at the same address. I see. So it's two hotels in one. But the people go there to have a great time. I celebrated my 40th birthday there in June in Fontainebleau, right, I had my Bar Mitzvah there, and then my 40th birthday party, so I still have a special place in my heart that,
7:54
well, you're touching on something that's a real key learning for the audience right now. And that is staying relevant to your audience, you know, because just because you're big in the 50s, and 60s and 70s. If you don't stay and keep up with the clientele and keep up with the renovation and stay relevant to your clients, then you're doomed to failure. There's a famous restaurant in Massachusetts, or at least there used to be and I think they had a 50 year history as being the largest grossing restaurant in the country. It was called the hilltop Steakhouse. And I think they could serve a couple 1000 guests at a time. And they just did not keep up the clientele. And that place is history now and you still drive by it. And there's a 50 foot giant cactus that says, you know, hilltop Steakhouse and it's just gone. So anyway, I like to mention that because I love the rebirth and certainly Miami has has experienced a renaissance of such and despite the fact that there's lots of competition in restaurants and hotels, it's a it's happening scene and you know, if you don't stay just completely cutting edge then obviously you're Yeah, survive, right.
8:59
And it's true. Just to mention one other thing in my last hotel, which I still all love the people working there was the Loews Miami Beach Hotel, and they saw it. So at the beginning of the pandemic, a major food group at a New York City came on down and opened up. There are restaurants like carbone, and three others. And our signature restaurant was then became less popular. So now lewer, which is the signature restaurant at Lowe's is now going to become a rayos at a New York, right? So they're bringing in a new fresh blood into the scene. So everyone's excited about that. But you have to, especially in the City, Miami, Miami Beach, I'm sure the other cities that are really run entertainment, you have to keep being refreshing and rebranding to keep the guests excited about coming back.
9:43
Let's talk about your definition of hospitality. That word means different things to different people in this business, and it's a foundational element of everything we do, but everyone has their own unique definition. How would you define hospitality?
9:57
Well, for me hospitality is is a Feeling is? Am I feeling that someone cares about me in their establishment? Is someone looking after me? Are they taking care of me? Do they want me to make a special memory? Falling with them? Right? And so for me, I look at hospitality that way. And that's what I teach all the teams I work with is, are you taking great care of them just as you would your family? And the other part do it is if you work in a place, and you're embarrassed to bring your family there, you got to fix those things? What would get to make your family want to be there? So I look at hospitality really about the feeling that you get not the service? And did you deliver it on time and the minutes and the Forbes standard? It's really the feeling that you get when you leave?
10:39
Well, that's a perfect definition. And I think it just perfectly segues into the next question, let's talk about the difference between a company culture and their mission statement. You know, lots of businesses will put a mission statement on the wall, and you might read it once. And it's not practice. But culture is really about the heart of an operation and what it means to the people that work there, what it means to the guests that obviously frequent it, and how those two two things tie together. But can you give me your views on culture and how you build a great culture, because you've obviously had lots of experience doing so?
11:12
Yeah, I've worked in a lot of great places. And I can tell you, you know, each hotel has their mission statement. And they're all somewhat similar in style. But really, what matters is the people that are working there, and you have to have the head of culture somewhere, whether it's the HR or the managing director of that hotel, or the or the food and beverage director, hotel matters, someone has to be the head of that culture and the the keeper of that culture in that business, because you're gonna have a mission statement, but no one really keeps to that statement. You've got nothing. And so the best cultures I've seen are the ones that really, truly believe in that mission. One of the best I've seen was when I worked with Nobu, and I still think that they have one of the best cultures. Because the restaurant brand, you cannot become a manager if you were never a server. And if you were never served, you cannot become a server if you weren't a busser. So all their people in their company in the restaurant side, all started off as busters all the way up to the CEO of their company. And they have something called Kokoro. And Kokoro means from the heart. So everything they do is with Kokoro from the heart. And that's what they do all the time. And they've transferred that into the hotel side. And they continue to grow that way. So everyone has to have that feeling. They'll hire you, if you can provide that warmth and giving to someone they'll hire you for that. And I think some of the best companies that are in hospitality do that for their guests, providing that warmth, not only to the guests, but for the team. You have to build that culture of, I'm going to look out for you. I'm gonna look out for the guests. We're in this together.
12:48
That sounds to me like a Japanese or a Polynesian philosophy. That word Kokoro
12:56
Is it Japanese? Yeah. So it's a chef nobly ingrained. Yeah, Chef Nobu. Matsuhisa. That's his name. That's what he started. And that was how he wanted to take care of everyone on his team. And so, we were taught that I remember sitting in orientations like Alright, another orientation you're gonna start with, right, and I just, it really stuck out and I still use it, you know, with some of the people that I work with, they're like, we'll just say, you know, shout out that word. And we know we work there. And so it's funny that it continues on in my head. It's stuck with me. And that was five years ago, that training. But it's just a great way to look at hospitality and that's why they're growing so fast. Now, they have 30 hotels, and, you know, they just started not too long ago doing this.
13:42
You know, my family and I had been to the Atlantis resort numerous times when the kids were young. And they have a Nobu branch there and my wife and I used to love the black cod they are and whenever you mentioned Nobu. It's like that was a signature dish that we just love.
13:57
That smell that smell is still stuck in my head smelling that every day. Yeah, that cod, they had to start cooking it early. Right? It's a great place.
14:05
Can you tell us about your restaurant experiences, you've had lots of experience executing really unique food and beverage programs that obviously lead to new profitable revenue streams. Tell us about some of that, that will clearly be a benefit to the audience.
14:19
Yeah, I've worked in all styles of restaurants. And I think one of the benefits, you know, you had your standalone restaurants and that is a whole different world. I've really come from the world of the hotel restaurants. And those have evolved over time where it used to be just like a place you'd get something to eat. You know, for breakfast, lunch, dinner, that wasn't that exciting Turkey club sandwich, burger fries, chicken soup to now all these signature dining restaurants and experiences that people want. But the restaurants I've worked in are high volume places and in a high volume place at a luxury hotel. It really comes down to like I like to say is the boring stuff. You really have to pay attention to the details consistently. Every day to be great at hospitality, and that can go for any restaurant or coffee shop or cafe, you really have to focus on those things. And the most successful restaurants I've worked on, I worked in, that's what we did. We focused on the small things when I say that, you know, whether it's what wine does somebody like and how do you pair that with a food? Is that how you place the silverware perfectly, the chair is perfectly set, the music matches the vibe, the smell in the air goes with the restaurant, right? I think those are the things that the restaurants I've worked in, taught me and I love teaching others about that it's an amazing feeling. The best ones, you know, when you walk in that restaurant, what's the best feeling you get when you leave?
15:45
If we were to go back in time, you know, there was this whole thing about you might stay in a hotel, but you wouldn't stay in the hotel to eat in the restaurant, because there's so many choices outside the door. And then it became a trend where celebrity chefs would open outposts in restaurants, and then that would become a draw. Is that still a thing? Is that still necessary? Or can you get by without a top name chef that has multiple, you know, locations around the world that really is the draw, especially at the luxury sector? What would you say to that?
16:15
I would tell you, it makes a big difference. I've been in both. I've been in a hotel that does not have signature restaurants, and people do leave, they're not staying in your hotel because it's not a draw for them to be there. They want to go experience something that they haven't had in their hometown or in their own life. They want to post on Instagram or on Tik Tok or on social media that they were at this location as part of the I call it the Miami flash right? You want to show that you were at these places and and make your friends a little bit jealous, right? That's kind of what's happening in our world now. And you see a big difference. So, you know, give an example I won't say the other hotel but I was at a hotel. It didn't have a signature restaurant and f&b struggled, you couldn't get people there. And no matter what cool promo you thought you were going to make, whatever kind of cool drinks special. It was a challenge to get someone to show up in your spot. And I think Nobu is a great example because no boo, you know, it's at the Eaton rock, which is a nice hotel. But Nobu makes $20 million a year out of a restaurant that has 300 seats, and they just do dinner. Right? So it just shows that to make that 20 million, you know how hard it is, it's very hard to make money just doing dinner, unless you have that brand and that culture to really deliver a unique experience. So I'm a big believer, you know, the right celebrity chef, maybe maybe it's the right brand name, I see a lot of brand names now. Right, that are coming through that people recognize and want to be at. I think it's a unique mix. But if you can get the right one. It's a big moneymaker not only for that restaurant, but for your hotel, because people will stay there just to go to the restaurant.
17:57
Yeah, I think those lessons apply to the independent restaurateur as well. Because obviously, if you can't draw in the guests, then you can't keep a staff either, because no one's gonna make any money. And it's like, it's a magic formula formula. And there's so many things to a successful restaurant. But I think that's at the very heart of it. So thanks for sharing. Yeah, let's talk about the pandemic. And the challenges that operators are having right now, especially with the labor crisis, you know, where guest expectations are, as they should be, they have high expectations. Unfortunately, in a lot of cases, restaurants have to raise their prices just to keep up with shrinking margins because of supply chain shortages and rising costs of food and labor and all these things. Yet the service that they are trying to provide isn't what it may used to be with the short staffing. And it's very obvious to the guest. And that is a real challenge right now, what would you say to guest expectations in the hotels that you work with? are they struggling with the labor crisis? What are you seeing? How are they solving these problems? Anything coming to mind
19:03
that, you know, there's a lot and I would tell you, especially if this is for operators is you know, I lived it. I was in I went from being you know, six figure executive to a security guard at the loading dock, right? A barista on Saturdays just because we had to make it through it. I started as a pool attendant and I was a pool attendant weekends just to make it through, right. But as business came in business came rushing back in, especially in Miami, we were somewhere where everyone started coming back. But what we realized was, you know, one of my top bartenders, again, a six figure bartender refused to come back because he had found out he liked selling cars better, but never had the chance to do it. And so now he has weekends off, his holidays off, and that's the lifestyle he wants to live. And the challenge we have now is like you said, it's kind of this, you know, the circle that I see happening is guests are paying a ton of money. And that ton of money started coming from, you know, hotels, I talked to all my friends and you know, I was in one where we raise the rates to try and slow down the business like we will raise it up as high as we could and made it three date nights days that stop people from coming or at least slow it down. And people still kept coming. And so now they're paying even more money. Yeah, the staff isn't there to service them. And so then they get upset. That's what I'm talking about, right? You raise the rates of pay to try and get people in. But a lot of the people are new to hospitality, right, they want to try it out. And what happens is, you didn't have the time to train them properly, because you need them on the floor to take care of the guests that are paying more than ever that you tried to stop from coming. And then they're getting yelled at as a brand new server, or busser, or food runner or barista. And they said, This is crazy. I'm out. I don't want to do this anymore. And then it just kind of keeps cycling through. But now I think we're stabilizing pretty well, the training is starting to come back. And I think that's a big key. Ultra flexible schedules are the people I see winning the Best. So it's an increase pay that really flexible scheduling, and a culture where, hey, we're in this together. It's not, you know, I'm the boss, and I'm out on weekends. And I'll, I'll see you later. All right. It's the people who are really leading by example, and taking care of their team that are winning, I see it clear. But if you don't have flexible scheduling, good pay, you're not going to be able to compete.
21:32
Thank you for mentioning that leadership, by example is such a huge thing, especially now, you know, back in the day managers could get by by just being the figurehead and delegating, telling people what to do. And today, it's like that doesn't stand anymore. And it's really about leader versus manager. Because leaders empower their people, they don't just tell them what to do. But they sort of develop and nurture the talent and recognize and reward achievement and give people chances to make mistakes and fail. And then to take on more responsibility, obviously rewarding people for that. And that is the new normal in this business. Can you speak to your specific leadership style and how, you know, you may give a voice or an opinion to the people that work for you? And how, you know, you surround yourself with smart people, you get great ideas from those people. Does that happen in your organization?
22:24
Absolutely. You know, my leadership style, I think you didn't ask any of my team. And they would say the same as I was leading by example, right. Like I said, I was a pool attendant again with my team, because we didn't have them. And if we didn't do it, I knew they were getting yelled at. So I'm out there with them, sweating, and that Miami August heat, great, but the part with my leaders that I found to be the biggest difference. And I've seen a difference. And they've I've heard it in places I've left is I made sure I had a weekly one on one with all my direct reports. And anyone who was a step removed, you know, I had the luxury of working with multiple layers. Anyone that was a step removed, I would have it every other week, we would have a one on one. And the way I structured that one on one was 30 minutes long. The first 10 minutes belongs to you, whatever you want to talk about, you want to talk about your family, great, you want to talk about how hard the week was awesome, whatever tools you might need, you let me know, the next 10 minutes is what I need from you, for our department to be successful. I tell you the things that we need, we commit to due dates, and we jot them down basically on a Google Sheet. But we use another tool. Everyone has something different but something that all of us could see. Right. So I knew that Steve had this do and Ceci had this do and we would meet as a team weekly to review those. And so you committed to that time. Great. And then the last 10 minutes that one on one is how am I going to help you further your career? What are you doing this week that is pushing you along to achieve your goals. And by doing that, I took care of the team. I knew what they needed. They knew what I needed from them. And then I knew what their goals were. And so something might come up where if I never talked to you, I didn't know you wanted to be in banquets and I had a banquet opening. I never would have said anything to you. But now that I know, I'm gonna move you over there. So to me, that was my big biggest success. And it takes a lot of time to do. But we were able to move the needle very fast on a lot of things just by having those meetings every week.
24:29
That is so gratifying to hear because, you know, this is the one industry, the only one I can think of that comes to mind that without a formal education, if you get the right stuff if you get the drive and the passion, the desire to serve the guests, the ability and the willingness to learn and to take on additional responsibility and be critiqued you can go anywhere in the world and you know, you can take your job and work in Bangkok or in Hong Kong or Singapore, Hawaii, all these glamorous places. As in, you know, my my restaurants bear that out, I can tell you stories about people that started working for me that took those life skills. And now I've got a guy who's serves every day and why. And you know, he continues to bartend and serve at night. And that's a lifestyle. This is a lifestyle business. That's all rooted in hospitality. So you can go as far as your dreams and desires can take you provided you have those core elements. And it sounds to me like you share those philosophies as well. Yeah, no,
25:28
it's true. You know, I also have a podcast on that podcast, I interview people just about their journey. And I would say, I don't know, 65% of them all started as dishwashers. And now they're VPs and general managers, right. So it's just the shocking thing, that that's where most people start. And then industry just shows you. You know, like, we just interviewed a chef chef, David Burke, he started off as a dishwasher. And now he's in charge of 30, restaurant empire, right? It just, it can take you anywhere. And as far as you want to go, as long as you put in the hard work. That's what I love about this industry.
26:01
That's, that's fantastic. That's exactly what it's all about. Let's talk about Terk hospitality ventures, if you would, when was it founded? And you obviously work with resorts and hotels and luxury restaurants and high end experiences. And you've got employees and you know, I'd like to know a typical day in your life working with Turk, you travel quite a bit, I would imagine. I don't want to speak for you. But I'd really like an overview. When did you start it? What do you do? And what's a typical day like?
26:29
So this is, this is a new company, we started in October of 2021. So October 23. And the way it came about was, I was working in my last hotel, you know, love the people working there. But as a Director of Food and Beverage I was working every day. And I have two little kids and my wife that I was not seeing, just because we were so so short staffed. And I started sharing a lot more on LinkedIn during the pandemic. So 2021 You know, those two years, I started putting out content every day. And what started coming was people asking me for advice. And I will give it to them just because I enjoyed doing that. That's what I like doing right? I was like having my own one on one with other people around the world. And one guy with a hammer, how much do I owe you for this? Because you helped save my restaurant, this much money. And it just clicked. I said, I really like doing this. You know, my whole life, I was on like a trajectory to be a general manager of an iconic Beach Resort, I still have my goal book that I wrote that down every day. And that just changed. Alright, and I started this company to help all hospitality companies fix everyday challenges with innovative solutions. So that can make more money, right? Because there's so many challenges we have every day that just keep happening, keep happening. And we never think to change it to improve the guests experience. And that's what I help companies do. That's what I like doing. And we have a team that does it with me so that my day to day you asked, each day's a little bit different. I schedule it, depending on how many hotel clients we have. I give them a meeting a day. So whether it's a Hyatt hotel, or you know, the Loews hotel was a client as well, my old hotel, right. So the Fontainebleau I work with, it depends. And so I have different clients that need different things. Today, we have a clear scope of work. And we knock out those things every month, and they have due dates. So it's just like back to my one on ones. Here's the due dates, this is what you're gonna get every month. If you need something else you let us know. And we will add it to this scope of work. I also work with hospitality technology companies, where they're able to use me as a point of reference. So they will show me, hey, here's our new product. What do you think? Can you can we test it on you? Can you give us different advice? How would you use it? How would you use it? So we give hospitality tech companies that advice. So we've seen that grow pretty fast. And then another part to it, which I'm very excited about is I'm also involved in vacation rentals. And so tech hospitality ventures, we are 50% partner and a vacation rental company called tangy management. And so we now manage 50 homes, 51 homes across South Florida. And we're bringing luxury hotel service to those vacation homes. So my day is full with a lot of things going on. You know, we own a coffee company, as well. There's a lot of things that Turk hospitality ventures does throughout each deck, but it makes me excited to do those things. And people might ask you like, Man, that's a lot to do in a day. But in a hotel. I'm doing 1000 things a day anyway. And so it just feels normal to me to have so many projects and companies going on at once.
29:44
Right brand extensions that all complement each other. There's diversity there. There's definitely, but bandwidth, right? bandwidth to keep a lot of balls in the air and constantly just keep up with everything.
29:57
Yeah, it's just comes down to scheduling and making sure you stick to that schedule. And I block out my schedule, usually a week in advance. So I know everything I'm doing the next week, the week before.
30:07
At the start of this conversation, you mentioned the Rat Pack. And we were talking about the early history of Miami. And hospitality, I would say, continues to evolve, and the core elements will always be there, but I think it shifted back in the ratpack days, you know, there were supper clubs and Maitre D's and, you know, preferred tables and pulling the chair out for the lady and the coat room. And all this like, and the cigarette girls, right, like that was an element of hospitality back in the day, and back, then you'd pull up to a service station, and they'd put air in your tires and wash your windows and pump your gas and all that kind of stuff. And some people would say, hospitality is a lost art. Are there elements of that that are coming back? Certainly at the luxury level, they should be there. But first, do you see that happening? And how do you see hospitality shifting in the future as it continues to evolve?
31:03
Well, I think there's a couple of answers there. So one, do I, I do see a lot of the high touch hospitality coming back. I see it, especially with some of my clients, and I can't name one of them, but I just left one to join you. And we're creating an experience room. And the experience room is the most fine spirits, champagnes wines that you can find in the world in one location that you can come and experience at some of these bottles or $40,000, a bottle. But they want you to be able to have that experience at their property. And to be able to associate that with that location. And so those experiences are going to continue to come back, there's supper clubs starting to pop up, especially all over Miami. Now people want dinner and a show. And so there might be dinner in a nightclub afterwards, it might be dinner and a flamenco show and might be dinner, and something but people now want more experiences. They want to live their life now because they realized during the pandemic, that everything can go away very quickly. So life is happening right now. How am I going to live it to the fullest? And all these new experiences are popping up everywhere, especially in this part of the country, because this is where I operate out of I don't really go too far out of Florida. You know, we do some Latin America and Caribbean stuff. But this is what is the hottest market in the country. Now say it selfishly. I think it's amazing what's happening here. But that's what you're seeing. So the other portion is people want to live a certain lifestyle. And so I think the lines are blurring between hotel vacation rental residences, they're all starting to kind of mash together. You know, St. Regis is opening their residences here, their second one in Miami, the Ritz Carlton residences has theirs here doesn't have a hotel component. They're just living that lifestyle. You see fashion now meshing with hotels, so that you can live that fashion brand and stay at the Gucci vacation house or the Christian Dior suite, or whatever it might be, I think more and more people again, going back to experiences want to try something and live in a certain lifestyle. And so I love seeing it, I would just had a Restoration Hardware restaurant in West Palm Beach. No kidding, right. And it was a great restaurant, but you're using all Restoration Hardware stuff in the restaurant. And you can experience it as if you were using it. So just really cool to see.
33:33
Listen, I'm all about marketing. But believe me, very few marketing ideas today are fully trackable where you know exactly where the business is coming from. And you also know that it's generating a positive return on your investment. Now I no longer own restaurants, but if I did, this idea would be at the very top of my marketing plan. It's all about birthdays. Everyone has a birthday and they are a huge Let me repeat that huge source of business in your restaurant. Why wouldn't you want to focus in on reaching everyone with a birthday in your area? Well, you can with the birthday club from fan Connect. Best part is they do everything for you. You get a turnkey marketing system that sends birthday cards in advance, inviting people to celebrate your restaurant from your area code plus a sign up strategy for your existing customers. New business repeat business higher check averages and a massive customer database. You can get all this with the birthday club. Check it out and sign up now at: getfanconnect.com/birthdayRockstar.
You know what else comes to mind is sort of Las Vegas because you talk about high end experiences and what comes to mind are high rollers and the perks that they receive in the best hotels and all that sort of thing. And now casinos had then gone on to Atlantic City and now Maine has a Casino in Connecticut has casinos. Do you ever see that coming to Florida? And if so, how's that going to shift? The hotel industry say in Miami Beach or anywhere?
35:09
Yeah, level, casinos have tried to get here for forever. They were here back in the early 1900s. And then went away. You know, time out Capone lived here, right? They had these things around, right. But right now there is not. But there are definitely hotels positioning themselves to be ready. There are certain hotels, like the Fontainebleau that are already wired for slot machines, they when they redid in 2008, they already wired to plug in slot machines. And so there's definitely people who want to see it here. I don't think I am one of those people. But you know, the time will come because I always see it. You know what kind of industry we'll be right now we have people flocking to Miami, and they're here for the beach, the weather, the great restaurants, the arts. And then we'll see I don't think it's going to be big time. We already have the Seminole Tribe, they have their casino, and it's doing well. They can continue to build they built the gigantic hotel, they're gonna continue to grow so shows the casinos can make money for the operator. I'm just curious to see what happens when it does land in downtown Miami, where Genting group out of China owns a bunch of land or the one of the Fontainebleau or the Eaton rocker, whichever big resort might want to get it. It'll be interesting to see. But it's all there's always being talked about.
36:33
Well, thanks for sharing your opinions and everything you think about that particular question. You are also a social media influencer. And one of the most important things in restaurants and hospitality businesses is having a strong social media presence. But let's face it, not every operator is social media savvy, and they really don't know what to post and how often to post and have it professional and what's really going to move the needle. What's your best advice to operators about having a strategy and what would you say they should be doing?
37:06
Yeah, it's it's interesting, because I'd never thought I would become known as that, just because I was trying to help people. But when you help people online and a social media platform, it starts to happen. And it's different for restaurants and for individuals. You know, I give credit to a gentleman here in Miami. His name is David Grubman, he owns a company called Groot hospitality, where he became the face of those groups and those restaurants and people want to live that lifestyle that he lives. And so they go to his restaurants and his nightclubs and to these things, because of the persona that he created. And that was created with a PR team. And so everyone who knew what to do, but he lives that life, right with the Kardashians, and those are his friends and makes things happen. But for an operator, we were just talking like, what can you do to be creative? Like if there is a business right next door, and you can go on Instagram, check who checked in next door, you can comment on their feet and say, Hey, I see your next door. Come on over for an appetizer. All right. You can do as creative as you want. You don't have to be posting dancing videos and silly videos, you can hack this 100 different ways. So if you don't feel comfortable in front of the camera, maybe you have a great bartender who does, right and people want to come see that bartender. If you don't have something like that, and you can post create a video in the back of house on tick tock, tick tock is blowing up everywhere now with just people who are becoming celebrities off of just their commentary of watching somebody else cook. You know, so I just think that for you, it's what do you feel most comfortable doing? But you have to have something. Because if you're not known, and people aren't talking about you, and you're not top of mind, there's hundreds of other places that are that they want to go to. And you know, the phone is the new TV, no one's even watching Netflix anymore. Netflix is dropping in stock price because everyone's on Instagram reels and Tik Tok. And that's where the attention is. So if you're not there, you're not anywhere. So, you know, I think people are getting smarter and smarter too, that every hotel I work with, has a social media team and a marketing manager that are focused on those things. And if they don't, they hire great people to do it for them. So I just believe if you're not building that brand, and I can't ask the Amazon Alexa in my office where I should have great Italian food and she doesn't answer your restaurant. You need to be working on these things all the time.
39:38
You shared so much with us today, Steve, I so appreciate you being a guest on the restaurant rockstars podcast. Is there anything else you'd like to share with the audience before we call it an episode?
39:48
Yeah, I would just say hospitality. If you're thinking about getting into it, give it a go. It's one of those industries where you get to meet so many people from around the world and get to learn so many different parts of you people's lives and help people make great memories. I would say get in it and make a career of it if you can. I love it every day. Thanks so
40:07
much for being with us. That was the restaurant rockstars podcast. Thanks to our audience for tuning in. We can't wait to see you in the next episode. And we hope you all stay well. And stay tuned. Thank you, Steve, what an amazing career that you've had. And you continue with Turk hospitality ventures. super inspiring. Talking to hospitality is a passion in this business. And you've definitely obviously inspired us because the pandemic has been such a challenge. And our goal here at the podcast is obviously to help operators just keep moving forward, improving their operations and rediscover that passion. Thanks again to the sponsors this week episode. Can't wait to see you next time. Oh, and by the way, we just launched a brand new website at restaurant rockstars.com I'd really like you to check it out, as well as an all new restaurant rockstars Academy at a very, very inexpensive monthly membership price to transform your operation. So don't miss it. Check it out at restaurantrockstars.com. And we'll see in the next episode. Thanks for being with us.
41:11
People go to restaurants for lots of reasons. What the customer doesn't know is the 1000s of details it takes to run a great restaurant. This is a high risk high failed business. It's a treacherous road and SMART operators need a professional guide. I'm Roger. I've started many highly successful high profit restaurants. I'm passionate about helping other owners and managers not just succeed, but knock it out of the park. You don't just want to run a restaurant, you want to dominate your competition and create a lasting legacy. Join the academy and I'll show you how it's done.
41:48
rockstars your team are the foundation of your business and every shift. They're leaving impressions with your guests in your restaurant. Now every impression counts and they have to be positive. Training is the key and absolutely essential to providing what I call amazing dining experiences. But effective training takes time and commitment if you had to do it yourself. Well imagine a staff training tool that's completely customized to your restaurant, brand and restaurant. It teaches your entire menu and what makes your restaurant brand special. Then it trains your team your entire team to sell because sales are the lifeblood of your business. Now, it's also important to recognize rising talent in your organization. This tool also trains future stars to become leaders that can run your business for you. I call that an exit strategy. Now this tool is called SRV. Now learn more at SRvnow.com. That's srvnow.com Check it out.
42:52
Thanks for listening to the restaurant rockstars podcast for lots of great resources, head over to restaurant rockstars.com See you next time.
Transcribed by https://otter.ai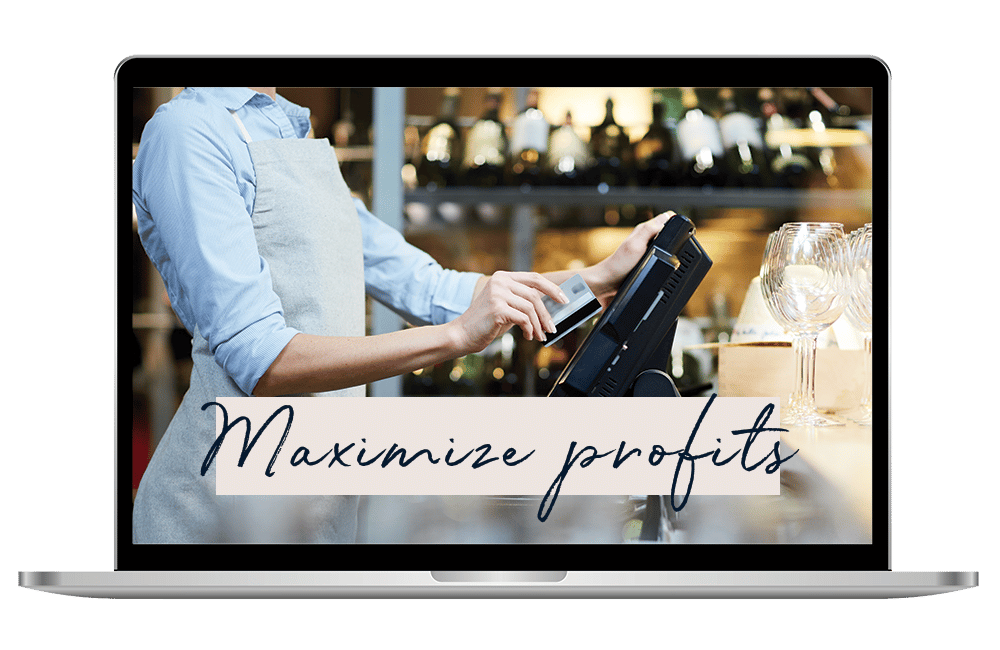 The three
costly mistakes

you could unknowingly be making?

Find out in this FREE guide and restaurant assessment specifically designed to reveal the unexpected hurdles standing between you and exponential business growth.
Thank You To Our Sponsors
SRV teaches your team to profitably sell and accurately create the food and drinks at your restaurant. Unlock Staff Potential and Maximize Sales
The Employee Retention Tax Credit We will help you determine your eligibility for  2020 & 2021 ​- Get Started
Inspiring Head-Turning Menu Creativity
Culinary Trends & Chef Inspired Recipes - Learn More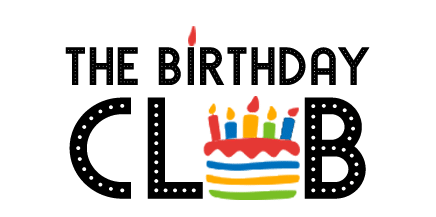 Did You Know That 7 out of 10 Adults Dine Out To Celebrate Birthdays?
You Can Easily Capture This Lucrative Business!
You might also be interested in these episodes...