An expert in your customer's corner…
Have Roger speak at your next event!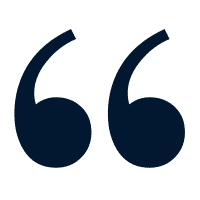 "I just listened to Roger speak and he is spot on! The information he presents about creating a culture and proper training is fantastic!
Restaurants today are so caught up in the day to day that they don't realize how many sales dollars they are missing out on because their staff aren't properly trained to upsell and suggestive sell. I opened and managed restaurants in my previous life and this is what made my teams successful. Your team is the face of your company and they must be able to represent it, sell it and help it be successful."
Ron Simpson
District Sales Manager – Performance Food Service
Who is Roger?
Roger Beaudoin is a 25-year veteran founder/operator of several high-volume, high-profit restaurant concepts. His success came from building a "Dream-Team" staff, and being an expert at maximizing profit and identifying new opportunities in his restaurants. Now in addition to selling his proven methods and training systems to operators in multiple countries, Roger is the host of the Restaurant Rockstars Podcast, a 2-time Author, personal restaurant coach, and noted industry speaker.
What will Roger speak about?
Roger will speak on any topic relevant to your event that will help your customers or accomplish your event goals. Typical topics focus on training staff in hospitality, guest service & salesmanship, Increasing Sales and Maximizing Profit, Menu Costing for Maximum Profit, Marketing, and Operations. Roger loves talking shop with operators at industry events, speaking to their challenges and pain points, while offering immediately actionable solutions.
As restaurants emerge from the pandemic with rising costs and shrinking margins, now is more important than ever for restaurants to capture every possible sale, and more importantly, maximize the profit from every sale. This is one of Roger's personal favorite topics presented with actionable solutions, followed by informative Q & A sessions.
Why should you hire Roger to speak?
Roger is a wealth of experience and insight not only from his own restaurant success, but from interviewing over 300 highly-successful operators, top Chefs, and leaders of cutting-edge Marketing, Product, and Technology companies. Roger's mission is to help Owners of full and quick-serve restaurants, Chefs, hotel & hospitality operators and GMs run stronger, more profitable businesses. Roger has been hired to speak by the largest industry suppliers, restaurant associations, and other industry event planners
How long does Roger speak?
Typical sessions are from 40 minutes to one hour providing value that captures the attention of event attendees.  Roger often spends lots of time personally engaging customers after the presentation and on the event floor.
For multi-hour events, Roger is happy to present his topics twice to ensure convenience and maximum value to your customers at the event.
How much does Roger charge?
Fees are determined per event, contact Roger for a proposal.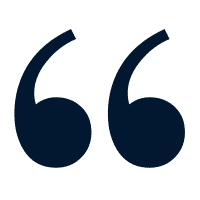 "Roger Beaudoin has been a tremendous asset to our company and most importantly to our customers. His knowledge, passion and personal experience as a restaurant owner is influential in coaching others to be more profitable and successful in an ever-changing environment.
He recently spoke at our annual food show on "Solutions to the Labor Challenge and Maximizing Profit During the Pandemic." Talking points couldn't have been more appropriate and was well received by our guests. Roger provided solutions to help restaurant owners stay competitive and relevant. 
Ivonnette Lai
Director of Marketing at PFS