Restaurant Rockstars Episode 368
Extreme Hardship to Restaurant Success​
LISTEN HERE OR ON YOUR FAVORITE PODCAST PLAYER
Everyone has personal challenges in life, some even going through extreme hardship.  What you do with those emotions and experiences often determine your future.
In this episode of the Restaurant Rockstars Podcast, I'm speaking with Chef Ahu of Istanbul Hawaii.
Chef spent formulative years as a student in America and instantly felt a spiritual connection to Hawaii.
Her personal struggles with extreme hardship lasted ten years, and then her dreams of opening a restaurant were nearly dashed.
Only through the strength of character, perseverance and support of family did she finally achieve her dream of opening her restaurant.
Watch or listen as Chef Ahu talks about her restaurant journey including:
How cooking with her mother healed her and rekindled her passion to combine art, psychology, and food
Her humble beginnings cooking in a tent at the farmer's market and then growing to two tents, three and four.
Finding an ideal location for her restaurant space and building everything up from scratch including the walls and plumbing
The benefits of being resourceful, creative, and asking for help versus writing checks for what you need.
How their family-oriented company culture inspires her team and fosters amazing guest loyalty.
The ambiance that provides authentic experiences and transports guests to Turkey
And of course, how nurturing your team, giving them opportunities, and even supporting their decision to leave benefits all.
Don't miss this episode, then go out there and ROCK your own Restaurant!
Roger
Connect with our guest:
@istanbulhawaii
Roger Beaudoin
Thank you so much for joining me again on the podcast, my guest today. So inspired. It's Chef Ahu. And she is a Turkish native that went through so many personal challenges to start a family oriented restaurant. And she's now on the island of Oahu, Honolulu to be exact in Hawaii. And it's all about the flavors and the culture that she's brought together and working with family and cooking with her mother and all the early influences that have been healing to her in so many ways. She went through so many personal challenges with immigration, and even depression and PTSD. And now she has this restaurant and the vision came to life. And it's even more than what she had hoped for. And we talk about so much about what it takes to start a restaurant and be inspired and to deliver amazing experiences to guests and then have them so appreciate those experiences that were just spreads, and a business become successful. So you're not going to want to miss this episode. If you're thinking about starting a restaurant, and so many of us start thinking, wow, wouldn't it be amazing if we could do this, you should check out our restaurant rockstars Academy because it's really everything you need to know in order to start that restaurant and run it profitably and successfully as well as train your team in all aspects of running your business. So that's available at restaurantrockstars.com. It's the academy. So thank you so much. Now on with the episode.
Intro/Exit
You're tuned in to the restaurant rockstars podcast, powerful ideas to rock your restaurant. Here's your host Roger Beaudoin.
Sponsor
Listen from one restaurateur to another, and I hope you GMs out there listening as well or paying attention. You know, marketing should never be an experiment. Oh, I tried this or I tried that. No, any of your valuable dollars that you spend on marketing should absolutely be trackable. You should know exactly where the business is coming from and that it's driving return on your investment. You spend a certain amount of money, you want to make far more money in return from that marketing, if you can track it. So pay attention. My friend Dyson runs a business called the birthday club and his program is done for you. Because we know that everybody dines out on their birthday. It's a tradition it's a celebration, but not only do they not come in by themselves, they bring many friends with them. They usually have free spending and large check averages. It's very profitable business. So why leave it to chance while it your competitors get all the birthday business. So again, the birthday Club is a done for you program. All you have to do is check out www.jointhebirthdayclub.com/birthdayrockstar. It's a great program. If I still owned and operated Restaurants today after decades. It's something I would definitely be doing, but it's worth checking out. So check it out. Join thebirthdayclub.com/rockstar.
Busiest time of the year is coming. Is your staff ready for the holiday rush? Well this year give your team the gift of pop menu AI answering a simple solution for phones ringing off the hook. Ai answering handles calls 24/7 365 days a year so your staff can focus on in Person guests. Customize your greetings and responses, answer common questions, promote specials and events and send follow up links to ordering and reservations. Ai answering handles it all while escalating more complex conversations back to your team. Now never miss another tasty revenue opportunity. Pop menu is the marketing technology platform designed to make growing your restaurant easy. Discover more AI restaurant tools that turn your to do list into an already done list. Request the demo today and my listeners for a limited time will get $100 off their first month plus lock in one unchanging monthly rate. Go now to popmenu.com/rockstars again get $100 off your first month at popmenu.com/rockstars
Roger Beaudoin
Hello, Chef how are you and welcome to the show. Great to have you here.
Guest
Thank you so much Roger, I'm very happy to be invited to your show.
Roger Beaudoin
Well, I'm really happy to introduce our audience to you because you have a very interesting and very inspired story. And why don't you take us back you are originally from Turkey. And that's a really cultural country and food is very important there. And you you grew up as a young person cooking and you had some early inspirations there so take us back to your childhood and cooking and then take us to present day
Guest
Culturally in Turkey. It is the lightest still. We cook at home the most you know we of course we go out but cooking at home is a very integral and important In part of our culture, and I grew up cooking with my mother with my grandma, mothers, even my grandfather's we used to go fishing together, used to bring the fish from Mediterranean, clean it together and cook it for our family. So, cooking just connects me with my senses with my cherished moments in my life with my past.
Roger Beaudoin
That's a beautiful story. Now, you emigrated to America in what year? Now? You're currently on the island of Hawaii here in the United States. What year would that have been when you first came to the United States?
Guest
Yes I believe it was 2002. It was a long time ago. Yeah, it was about 20 something years ago I came to the U.S and the reason why I came to us was just go to school. I didn't even emigrate at the time I was a student, And then I study animation and visual effects. Because I'm an artist. And I thought you know, creating a story, creating an art would be my calling at the time. And as I was studying animation and visual effects, my interest started to shift more to psychology. And I also studied psychology. And I was hoping to create my own art therapy. That was kind of where I was going in my life. Until I started to get challenged by immigration system of United States of America is an immigrant. So when I started to decide to leave here and establish my life here, and at the time, it was a long time it was I was already over six years, it became very difficult for me to the point. Just briefly explain you what happened to me was when what I learned from my great attorney who helped me in in this miserable journey, I'm really grateful to him because he was a great person to help me. And he informed me what happens is once once one immigration officers decides about an person, other immigration officers doesn't change. So this is going to be challenging for us to change for you to establish life here, however, is you have every right to do it. And they made the wrong decision. So we will change this, you have right to change this, but it will take a while but I didn't realize it will take over 10 years.
Roger Beaudoin
Oh my goodness, who knew.
Guest
it was a long, challenging time. And during that time, you know, I received papers telling me leave the country in 30 days, so we will come and arrest you. It was kind of really scary for me because I have no criminal record. And just thinking about like some people are coming after me and arresting me and taking me in places that I have never been before it. Just this idea start to create anxiety and eventually anxiety, they will look into depression, and depression, they will look into PTSD.
Roger Beaudoin
Wow.
Guest
And when I was doing these times, I was living in San Francisco and I was still going to school. And I met I met with my husband he told me because he researched about my city and where I was from, which is called Merson tur in Turkey. He said, you know, Honolulu just looks like your city, you got to come check this out. It looks so beautiful, kind of like a Mediterranean because warm weather and similar. Similar products grow in Honolulu, just like in your city. So it's really captured my attention and I visited Honolulu region. And the moment I step out from the airplane, I remember that they still very vividly, I just felt something very different almost like something hugged me in the air. Like I felt like I belonged to be here. It was a powerful spiritual connection I had with the islands at the time. And this is when I decided to stay. But however my emotional situation was deteriorating at that time to my immigration challenges. And this is when my psychiatrist gave me you know, heavy medications and all this stuff. This is when my mom stepped in and she said you know, you are not gonna live your life like this. I'm coming there okay. And she literally came here with a luggage full of surprises foods I love to eat food we used to you know, cook together just the ingredients, not the food itself or the ingredients she brought everything. And she started cooking in my kitchen and that is when I would call my colors of life starts to change You know, the sense of the foods, the flavors of aromas coming from my kitchen through my mom's cooking, and start cooking with my mother, start my healing process, it became very therapeutic for me. And this is when I decided I need to share these foods with people of Hawaii, you know, and I, and my mom was always a chef in her heart, she was cooking for our families, my friends, my school. And I told there will be nothing better for me to do this, finally, professionally in a professional platform, and there will be my gift to her as well. And this is also what I love to do. So it was evolved to the point, you know, we started cooking our own kitchen, started sharing our food with our neighbors. And one of our neighbor gave us this idea, like, just just go out and do this at the farmers market here, people will adore this food, you know, and she actually gave me that idea. And what is funny was me I and my mom are going farmers markets so much to pick up the ingredients all the time. So we already need almost everyone in the farmers market. So when we applied to be part of it, we were welcomed very. We were just welcomed. And there was a very joyful moment, which later I learned it was actually very hard to get in. But for us, it was just one simple application form. Because we were really familiar with the farmers with people who are there. And this is how we started, we started the farmers market. We started with just one simple tent, not even a food truck. And then one term became two term to term became three term 3 terms became four terms. And you know, two team member became 16 members, six team members became 14 team member. And you're like, you know what, I think they need the restaurant space, this is not sustainable, you're like to open this whole operation in the farmers market and closing sanitizing every single equipment. Going back to commercial kitchen we were working at it became very difficult operation. And this is when I started look for places to create my restaurant. And in Hawaii, it is quite challenging to open a small business to be honest. We also went through those challenges, you know, not having enough capital, we had to go through SBA loan, even use personal loan stable to open our business. Those parts were also very stressful at the beginning. Because each time you take a step forward to you know, grow your business, and you don't want any investors involved or the people involved because to me, it has to be mine and my mother's place. You know, I didn't want anybody else attached with our business, because I told it wouldn't be special anymore. You know, we had a lot of people offer the stuff. Of course, they wanted to be part of our business. But I completely rejected all of it. And I said, you know, we are just going to do it ourselves. And luckily we were able to get an SBA loan, we qualified to get it. But I was still having immigration problems at this time. And even though I was approved for SBA loan, SBA loan couldn't give me the money because I didn't have my green cards.
Roger Beaudoin
Oh, yes, yes, that, of course. And you are well into the process by that point, right, trying to apply for this loan and giving them documentation and working with them. And then all of a sudden, after all this time and effort, it's like, okay, where's your green card? Okay, what happened next?
Guest
Yes it was quite traumatizing because we were approved for everything. I found my dream place and I already signed on a lease for it. And it's a long lease. And I was told by SBA that I am approved for the loan to build my place. And then I received the word saying that oh, I need they need to have a copy of my green cards. And that was quite hoorifying moment of my life because I was like, I committed to lease I cannot walk away from it. And my husband was already looking for bankruptcy attorneys because he said there is no way they don't give us this SBA loan we do not have the funds to open this place, of course. So it was very stressful. This is When my attorney stepped in, and he said, You know what, okay, this is too too much mentally for you, physically for you, because I was getting very sick.
Roger Beaudoin
The stress and all that, yes,
Guest
yes, it was making me very sick. And he said, My husband, who is a US citizen, since they don't consider our Who is a human being, she has absolutely no rights as a human being. She doesn't exist on the paper, you will be suing U.S government for not getting back to you guys. So there was the solution he found and my husband sued U.S government immigration,with my attorney. And this is when we heard the word from them. Finally, after elevens, 10 something years, almost 11 years, they they called us to there office, at least I received an apology. I didn't receive any compensation for my attorney fees or anything like that. But at least I received that simple apology that we are certainly made a mistake. And that may, that meant a lot to me at that time, because I felt like all my resentment was gone. And I got my green cards. And I just ran to SBA and I showed them and gave them my green card, they had a copy of my green cards, and they approved my loan. And this is when we started to build my restaurant. Because we realize at that time, we cannot afford the restaurant in Honolulu So we had to get a place with nothing in it. When I mean nothing in it. Our place didn't even have walls, no plumbing, no electrical, no fire alarm. And my husband was a marine engineer he quit from his job to build the place for my with my dad who was also an engineer. So we built this restaurant from nothing.
Roger Beaudoin
That's an amazing story. And that's that's a testament to persistence and belief in that dream and the power of family and the power of your culture. And that driving force of we have something really special that the people are going to love and nothing's gonna stop us. That's what I'm hearing from you.
Guest
Yes that was pretty much it. It was very emotional at that time. But now when i think back it is quite beautiful story. Because you know, I design everything I texture my own walls, I paint my walls, I stain my own tables, I build all my furniture, even my lighting, you know, my lighting is built by my dad, because we had no money for lighting. And I was so sad. I told my dad like, we cannot buy lighting like how we are going to do this. And he asked me like, What do you want for the lighting and I told him that I want chandeliers. which is quite expensive, right? And then he came up with this beautiful chair.
Roger Beaudoin
They really are and he hand crafted those your your father built those? Unbelievable, talented family you have?
Guest
Yes, I do have and that is also what I was gonna talk about it, It wasn't just me, it is a support from my family, its my connection with my family, built this whole place you know, I can not take the credit for this whole thing. You know, my husband, my dad, my mom, my siblings, and some of my family members and friends. You know, they have me, you know, in the way, like, we couldn't afford the signage. You know, they asked me $60,000 For my signage. and we arent gonna afford that with our little SBA loan, for signage that's gonna cost us $60,000. So my dad call his friends in Turkey and said, this is the design my daughter design, I design my signage, can you build this and send it to you. And his friend said of course. And we just paid him like $800. And he built it and he sent it my husband and my dad install my signage. So there are things like that happening with it. This is just one of many examples how much money we saved, you know,
Roger Beaudoin
Well theres a lessson in this to anyone listening because you can do things if you are creative and resourceful without spending a lot of money on things and reaching out to others who can help and who have knowledge and expertise in doing certain things. But that's just it. As a small business owner, you have to do these things. Not only to start your business, but just to be smart about how you run it to be successful. You can't just be writing checks all day saying I need this Okay, here you go.
Guest
absolutely, absolutely, thank you. It is, it was a lot of work. But it was a happy work, because we were accomplishing everyday building this place, and it was evolving into this into my vision. And, and the day is ended, you know, the whole construction. And, and I look at my place and it was beautiful than my vision.
Roger Beaudoin
Right it so it went beyond your initial vision. It just kept taking on a life of its own, but it's still fed your soul and it spoke to you on a higher level, but it was authentic to your original dream, but even more so I'm hearing.
Guest
absolutely, and I had a lot of challenges, you know, during that process one day, especially, sometimes as much as it is beautiful to work with your family. Sometimes it can be very challenging, right? Because I and my husband were working here too long hours, sometimes 14 hours a day 6-7 days a week right. And we had moments where start to throw food at each other. We were like, I hate you like normal., this happened too. No, it wasn't like all beautiful and colourful. It was moments of these in the time so building such stressful project. So I just want to be honest with people about these things, you know, it wasn't just happy. It was very, very stressful at the same time. And we had moments like, I was crying at the door when I was halfway done. And I was thinking like how I am going to make this work with this much money. Because they told me he already gave you more. We cannot give you any more money until the day to turn your key. Open your restaurant. And let me see you open your restaurant and maybe we can give you money
Roger Beaudoin
start making money proving that the concept works.
Guest
Yes exactly. So I was thinking like crying and thinking I think I guess in the middle of the construction, we are going to bankrupt you know, thinking like that. And you know, sometime just funny, but life brings you to these beautiful people that you don't even know. This lady stepped into my restaurant. I don't know her. I don't know anything about her. Yes. She's like, why are you crying like this? She hugged me with everything she had. And she said, I see I see the voices happy voices here. Keep going keep doing this. This is coming. This is evolving. You know, I had moments like that too, from people who I don't even know they just come and help me. And I guess they had been watching us you know building this place. And she justwalked in and now I and her are very good friends you know. And she's much older lady than me. She's a very sweet lady. She still walks by every week with her dog when we talk about life and all those things and hug each other you know, and also restaurant gave these relationships too that are very precious
Roger Beaudoin
Yes, the guests or the customers you know, absolutely are your friends now it becomes family and extended family are the people that appreciate what you're doing.
Guest
it is that is the most beautiful part of my work, you know, leading, creating these relationships. Um, same thing with my team. You know, we started with two team members and now we are almost at 80 team members.And we we love each other, you know, we know each other, they support me I support them. It is not just the employee and employee relationship. It is a lot more than that. It is a lifetime relationship I tried to establish with my team you know, we ask each other how we are doing if we see them said we support them. It is a special relationship. You know, even some of them like they they were gonna leave me because of the their life goals. And I did everything I can to support them. And even though it is sad for me because I lost them. Yes, well to me it is very, very precious to see them growing. And they've also created a life lasting relationship between I an d them. You know, me helping them to get them where they want to get you know, like they are happy for me. they have me every day to serve my guests in the way I want them to serve. It is a very important relationship we have with our team. And I think that is what sets us apart. Yeah, I can easily tell that because I've worked with team members, they care. They care, they absolutely care, you know. And because they care, everything comes out much better.
Roger Beaudoin
That's a beautiful thing. I mean, even supporting others. And I can understand that, you know, that happened when I ran restaurants also. And when I owned restaurants, it's like you would develop someone who had spent years with you, they become part of your family. But then they have big dreams too. And sometimes it's just natural for them to move on. And even though they were really valuable to you, working for you, as a team member, you want to see them do well, you want to support them, and help them get to their dreams when your dreams have come true. And that's just, you know, that's just a beautiful way of how it should work. And then you find somebody new, and then you take them in, and you see what they can do. And it's just it's a constantly evolving process where some people stay a long time. And some people say a short time, but they all make their unique contributions to what you're doing. And, and if they're really good at what they do, then you've benefited from their time in your restaurant, and you want to see them continue to succeed, even if they choose to move on. So yeah, that's just wonderful. It's got to be so gratifying and fulfilling to have achieved you know, your dreams. And wow, 80 people that's that's very big.
Guest
That is quite big. Yes. For the square footage of my restaurant. It is a big operation. Yeah.
Roger Beaudoin
How many seats? Now?
Guest
We do. We can sit up 125 with our outdoor area. We just squeezing a lobby start with with only seating 60. Then with COVID we doubled our space. But it didn't double my kitchen space. So it is challenging from that.
Roger Beaudoin
Tight Kitchen. Sure.
Guest
Yeah I mean, I do have for 60 seats. I had an excellent seated kitchen size, you know? Yes. Very comfortable. And it was a COVID that is another story with me. You know, it's bad, like life was like, so I jumped over one challenge. And I feel great. I done this, you know, I got my green card. Second challenge. I built my restaurant, I done this. And then the COVID came, right, we literally open in the time of when COVID started. And I didn't want to open up because of my parents are in their 60s. And I was quite worried about the well being and I was thinking like, you know, what, if something happens to them, because we want to open this restaurant, and they get COVID and they die, like I'm gonna live with this. So it was very challenging. And until, you know, my husband came to us, he's engineering and he's very good with numbers. He's like, Okay, you have about 16-17 days to think about it. And after they just have to leave the key to the landlord and bankrupt. So you guys, I respect whatever decision you guys make, but this is this condition. Right? And my parents are no, you're crazy, your opening this. We are doing this, you know, and I'm like, even me open it like nobody probably come because who want to be in the restaurant environment? You know. And then in the midst of COVID. But, you know, do miracle happened again, you know, it was a miracle. We open the door. People start, just keep coming. Keep coming. We were booked two weeks, three weeks, a month, two months. And it was quite amazing. It was unbelievable.
Roger Beaudoin
Did it help that your location was ideal, and it was highly visible. Or would you say most people found you because other people told them about it? And it was a word of mouth type of marketing. Like how did people originally find you?
Guest
It was a lot. I think it was mainly the farmers market.
Roger Beaudoin
Oh, right. People followed you. Okay, that makes perfect sense. Yeah.
Guest
Because even our social media was over at the time. 25 or 30,000 followers. So we had a model. We had a lot of followers through my mom's food.
Roger Beaudoin
unbelievable.
Guest
my mom is very, it's a magical food whatever she does, and she always tells me it's not just food okay. Yeah, it is something else she puts in. It is. It is different. It is a different approach. And I am a self taught chef. I learned most of things from my mom. And sometimes I'm quite grateful I went to art school and psychology school versus culinary school. because I have my own way. And I use those skills every day. You know, and I, I am applying arts to pleading every single day I'm applying art to my ambiance design every day. And psychology really helps me to have very positive relationship between my guests and team members. It was funny. I feel like all those history of mine, correct me to this moment to be successful. It was necessary ingredients like my past. And my challenge was truly necessary ingredients to make me become what I become today. And I see them as my gifts now, you know, at the time, it was very, challanging.
Roger Beaudoin
Oh, yes. And now you can appreciate it so much more. Because when you are going through the depths of difficulty, and we've all had our own personal challenges in life, but when we're in those really difficult moments, it's so hard to see so far ahead of what could be, but then when it starts to happen, you almost don't believe it. And then when it actually comes true, and you look back on those times, you would say to yourself, I needed those times to make me stronger to give me courage and perseverance to keep going. And if I didn't develop those skills, and that approach, this may never have happened. So there's so much appreciation I'm hearing from you based on all you went through. And but you were also supported and able to share all this with your family. And they helped you through these challenges. And it made you a stronger person, and you leaned on them and they leaned on you and and now look what you have to show for It think this is just a wonderful story.
Guest
it was very stressful. Because you know, my parents put all the retirement they had my husband put in his retirement, we risk our home, that we were living with our pets, we will if we will be homeless, we would lose our home. Like we were just thinking how, who's going to accept us with this many pets? You know, we rescued four cats, one dog. So we were like, nobody's gonna let us rent there home. You know, with this many pets, we just have to go back, we have to find the farm to leave. So it was stressful in those perspectives, you know, and each time we stepped it was a leap of faith, we literally took a leap of faith, we believed in our craft and what we do, and we were resilient when the challenges came, you know.
Roger Beaudoin
I cab speak too, I can totally relate to what you're saying. Because you know, many of my audience know that just before the pandemic, I bought another restaurant with my wife. And we went through all the challenges that our listeners and yourself had gone through and those two years, you cant imagine thinking back on it, how difficult it was, and will there anything be in the future that difficult, but just like you, we pledged our home, and we had two dogs and two cats and all the pets and we're thinking, Wow, all of a sudden everything goes upside down. And it's no longer working. And it's like, our house is on the line and what's going to happen. And then it was it was divine intervention and all this amazing things started to happen. You could not have foreseen that, that saved our business probably helped save your business and saved a lot of our listeners businesses as well, even though the pandemic really devastated our industry in so many ways. And we obviously feel for those that didn't make it and didn't survive. But you're absolutely right about that. But now you're so much stronger for it. And you can look back on those times and say I learned from this and I learned from that and and now I'm just getting stronger every day and nothing is going to stop me from fulfilling that dream and continuing to serve my guests. This amazing food. Let's talk about the food now Ahu, I mean there's something really special I'm hearing about the flavors and the spices and what makes it so incredible that world cultures are adopting this is saying this is amazing, you know, because I think cuisine is different, but tell us about yours.
Guest
Yes, definitely. I think when you say Turkish cuisine, it is you're really talking about the Eastern ministers meeting with each other and is has such historical roots such as you know, it goes 1000 back 1000s of years back and it traces the hitted Byzantine Empire empire, Ottoman heritage and the region is so rich. So we are talking about old musicatamia.
Roger Beaudoin
it's just I did that when I was in a young person in middle school. It's like they used to call it the Fertile Crescent between the Tigris and the Euphrates. rivers and all that kind of stuff.
Guest
Yes, in a way that Turkish people was lucky to have that region, you know, to establish civilization in that region because they adapted all those great cultures. Heritage within, you know, history, of course, and also it is such a fertile land. You know, today Turkey grows pretty much anything you can imagine, you know, Olives, olive oil. you exotic fruits like, you know, papaya, you know, from, you know, one of the best tomatoes we do the most sun dried tomatoes in the in the world than anybody else. We do have turkeys pistachio, which is an amazing flavor, it's, we do grow the most hazelnuts, the most delicious one. So it is just such a fertile land.
Roger Beaudoin
Are you able to find all this food in Hawaii, and you import many things from Turkey. How does all thatw work?
Guest
so it is challenging, because it makes it very expressive.
Roger Beaudoin
I would think so yes, yes.
Guest
Because anytime you ship anything, you know, it just in Hawaii, shipping in Hawaii is always different rates. So it makes the some even simple ingredients that you know, we take granted in back home, it's just expensive to have it here. However, we have to use those to make authentic Turkish roots, you know, I cannot just replace them with certain things, then it doesn't become the real Turkish food I grew up eating. But we do use a lot of local farmers, you know, most of our produce comes from local farmers. So which in that perspective, we do use a lot of local ingredients. By applying our techniques and aromas and flavors into food. You know, we don't have anything like infusion like a Hawaiian infusion like that. But we still use ingredients from Morocco, and support local farmers and vendors.
Roger Beaudoin
Are you cooking the same dishes that you grew up with? Does the menu change very often? You mentioned earlier, your mother is so creative, and she keeps coming up with all these new dishes, how often does the menu change or does it at all.
Guest
So we do have some classics in the menu meatball classics, they never change because in about seven years, eight years of having this place. I mean, to be Farmers Market total, we have the place three years but with farmers market, we have been open about eight years. And we learn like certain things, we can never change them because they are so iconic. They people expect that when they come in, they want to eat that and you cannot take that away from your guests. Because they develop a relationship with the thing you know, and they expect to find that here. However, we do have also seasoned approach, we do have a part of the menu change seasonally. So we do have, we do have certain items, they are just very iconic and classic.
Roger Beaudoin
And you're guests love those items. It's like if you ever took them off the menu, they would be really upset with you.
Guest
This happened to me, that happened to me and the guests literally walked out from my restaurant, they were that emotional about this? And this is true, you know, food makes us emotional. Food makes us emotional, it is just the way it is. You know, we when we make the guests wait in the line too long some time, even though they're walking yes, they get hangry. You know, they get emotional about the situation. It's just part of the business us also, as much as we deal with beautiful guests, happy guests. We also sometimes have to deal with angry guests.
Roger Beaudoin
Oh we all have been there. Yes.
Guest
It happens too, this is part of our job to comfort them and, you know, as long as they are respectful. its our job is important. Yes, it's our job to make them you know, comfortable and calm again and have them accommodate them. But sometimes they can be disrespectful, and that's when we have a security. Take me yeah, there's one other nice place about my places. We have building security. And also we are in both village we have worked with security. So we are lucky to have that not every restaurant has that luck. But we have security that can come and help us out in those situations. Which doesn't happen often though. I mean, I think in my own poultry here. It's happened maybe once or twice. Most of our guests are really lovely, lovely people.
Roger Beaudoin
If you have first Time guests that that walk in the door maybe they heard about it. Maybe they saw you from the street and they come in. Is it very difficult for them to know what they should order or what they really will enjoy? Do you explain say Turkish cusine in the menu or do your your staff must be very knowledgeable and say this is this and this is this and is it, all of those things?
Guest
So part of our training program is wrong. And we tell this to all our team members. Yes, and the main hire hostesses and bussers before they become servers versus even hiring really experienced servers. The reason the reason behind there is this way they understand the operation and they understand. Yes, you know, they understand to carry food, clean the tables who sets tables approach guests when they become hostesses. They understand the system and they see our hostesses see our server can be hostess, right? If our burser is sick our server know how to do bussing job, because they learn that they step up from that. And I think that it really helps us in the training process. Sometimes we do alright experienced people they accept to start from start humble people. They say, of course, you know, I love to learn how you guys do things. And I like to support that system. And this happens to not often. But this happens to same with the bar to most of our bartenders used to be our busser. So most this is, and I completely told them the whole bar, bar program, I create my own bar program here. So I create all my cocktails here. So we train them into that you know, because I told all these to myself, and I didn't go school for it, I didn't take education for it. And I'm pretty good about it. Because I think as long as you want to learn about it, you will learn you know, it is not it is not like I'm teaching them a brain surgery. You know, it is pretty much you know, couple 100 liquors and sprits and wine they need to learn and if they want to learn it is not that difficult to learn is
Roger Beaudoin
Ahu are any of the specialty cocktails you've created and the liquors and the spirits you're speaking of, or even the wine so any of those traditional to Turkey, or are they just selected to accompany and complement the food and the flavors.
Guest
So most of our wines and beer are old roots they are selected spatially to complement the fruit. Because all root flavors like Italian wine, Spanish wine, Greek wines, Turkish wines, they are truly pearing with what I do, because it's the Mediterranean, they are coming from the Mediterranean approach. And this is what I usually like to carry. And I mostly carry and I explained to guests, sometimes it is not familiar for them, and I explained them, you know, the reason I carry this because it's gonna pear much better with the food and, and I think pearing is a form of art, it is. So same with the beer too. We have beer from a couple 1000 year old white breweries and theirs pears with my food much better than some newer beers that people are used to drinking every single, you know, more more often than what I carry. But that approach at the beginning backfired with a bit, but the more we explain and educate our guests, the more they understand about this, it became now this what they want, you know, when they come here, and our servers are very trained about this to explain them this and the food, because half of my menu is written in Turkish and when sometimes people read about it, they don't know what they're reading about. It's right. It's like what is that? What is that? What is that? And we give the guest and the server that time to to explain and walk them through in the menu and beverage program.
Roger Beaudoin
Let me ask you some about entertainment. I'm curious because I've never I've always wanted to go to Istanbul, you know, I have these visions of the minarets and the Blue Mosque and all the things I've read and seen and just the culture. I've been to Greece a couple of times, which I really loved. Okay, thank you. You're showing us the ambiance it's beautiful. Wow,
Guest
I'm gonna go to the back. Yes, yes. They are gonna come and I just don't want them to disrupt us.
Roger Beaudoin
that Is that is a big restaurant? it's very well done.Thank you. Do you play native Turkish music for sound? Do you bring in dancing or any entertainment at all that's native to your culture.
Guest
So we don't do any dancing like that, anything like that we don't have a stage for it. And I think if we are going to do dancing, it should be artistic. So for to according to those things artistic, you'll want to have a stage for it. You know, I don't want people like that. Dancing on the tables. I don't think it is my concept. So, so we don't have a place for a stage. So this is the reason why we decided not to do such thing. However, what I do is I, I am my I myself, love history so much. And I love historical places, and Turkey is abundant with history and historical places. You know, from Greek Times Roman times from Byzantine times, to Ottoman time. Hittite time I don't know how am I pronouncing that right? Sumerians, it goes back. So so many, many, many years back in Turkey. So what I decided was to show people part of this because it's what I love as well. So I project evening time I project I have a very beautiful, big concrete wall I plastier yes, kind of I use as a screen. And I project those historical places of Turkey. And when people look at those, they are like, Oh my god, this is Turkey. So then they get an idea of what Turkey is about. Because Turkey doesn't have a necessarily positive look in the world, because of our terrible leaders, you know, we have we just never really had a really good leader that, that presents Turkey, like the Creator, creator of Turkey, which is the attitude, you know, it was very modern, and you want Turkey to become become, you know, away from that conservative ideas and towards he wanted to create this very democratic place for Turkey. And this is how he established turkey. However, you know, Turkey never had good leaders after him. And it just started to so we don't really have a really the best Outlook, you know, when it comes to the word vivo politics and stuff because of our leaders. And I think that makes many people hesitate to visit Turkey. But, you know, Turkish people are not everybody is like our leaders, you know, even though it looks like we select them, it is a lot more than that, you know, now we do have a dictator, basically, you know, running the country has been in power over 20 years, which he shouldn't be there more than eight years. But he keeps changing the rules so he can stay in power. And he's pretending he's elected. He's not he's in. He's in power because he uses different methods and systems to stay in power is unfortunately, and he pretends like we we elected them. That's not true. You know, some people think,
Roger Beaudoin
Yeah I dont think the politics, I don't think the politics are white. Obviously they're not white people come into your restaurants but I really love what you said about projecting the images of the history and the culture on the wall because it really brings your experience to life. It's not just the decorations. It's the flavors the sounds, the smells, but then there is the history and where all this started. Like right there and suddenly you feel a part of it. You feel like you're transported to another place even though you're still in Hawaii. I love that this
Guest
That is what I was gonna tell you about to what sets us apart is we don't just serve food and good customer service. You know, we do transport them to Turkey. And that is a part of important experience. I think because that is what I wanted to create. When I design my restaurant I wanted to create this modern Turkish home you know people come in and they feel like they are not in a commercial place anymore. They are actually in in more like a home environment. You know, and this is the way I designed the restaurant and I project beautiful parts of Turkey to show people how beautiful turkey is. Despite of unfortunate political issues of Turkey. It is really a beautiful place to go and visit and food is quite amazing.
Are you still, do divide your time between still cooking in the kitchen and going out and meeting your guests and just being sort of, you know, the ambassador for your restaurant because you're a personality unto yourself, you've got a wonderful story and you've got so much history and now you have so many friends that know you and appreciate the food. So it's sometimes hard to be stuck in the kitchen when you want to go say hello to this one. And thank that one for coming in. And hey, how's your family. Are you moving around and doing all those things? So managing my team and
my first year, I couldn't do that, right? Because it was a lot of training and setting establishing my team. Now I'm very, very fortunate, very blessed. I have a great team members. So if I'm going to the kitchen, I'm not going to teach them cooking. What we have in the menu anymore, I'm going to teach and create something to bring something new. It is more like my job become more like creative process of cooking. yes. Now I'm like, Okay, listen, new season. So we are going to use In four season and right? So I bring in greens to the my team. And I say, Okay, we have butternut squash, we have pumpkin, we have nut meg we have cinnamon. Now Hey, like now we are going to focus on these farms, we are going to teach you these farms, feature these ingredients with our, you know what we are doing. So this is kind of seasonal thing. This happens every season. But also, you know, sometime, I just come up with an idea. And I want to serve that and I create the station, I train my team. And we serve that and that is exciting part of my work. Because if I don't do it, because everything is going well for me, I think the place doesn't grow. So, and I don't feel creative, which is part of me to be creative. You know, I have to do something.
Roger Beaudoin
Thats called balance in life. So you're surrounded by family, you're surrounded by guests that become family, you're surrounded by the food and the culture. Do you have any spare time to do anything else? Your art, perhaps the art that you used to do before he really got into this? Do you do art? Still?
Guest
I do I do. I still love to draw things. And it really helps me because now I design plates that I want to serve put in certain way. And I will be working with local pottery artists to create my plates. So I do things like, I do things like that. I know. It's also very fun part of my project, right? Like, I'm like, plating is bringing colors together, bringing aromas together, creating art composition. And then when I do it, and people love what I do, you know, they say, oh my gosh, look at these colors in this place is beautiful. It just it touches my ego it you know, it just makes me happy about myself. Like I'm like, Oh yeah, I'm doing this well, like people love this. Like they take picture of it, you know, they share it. And it makes me happy. It's not just food again. However, food is the most important integral part of the subject in the plate, you know, the, the ingredients, the the flavor, but it is more than that. Right? It is the aroma, it is the colors, the composition. And that is partially my artistic side plays a big role in that.
Roger Beaudoin
Yeah, I mean, there's a, there's a huge part of every part of you in every piece of this restaurant right down to the art and psychology and the food and the cooking. It's like it's all combined to make a really wonderful experience you you've shared tremendous with us today. Do you have any plans to grow beyond? Istanbul, Hawaii?
Guest
So at this time No, because I'm happy where I am at. And I just want to perfect what I have. Which is to me, of course there is no such thing like perfection, but I want to just do better before I move forward. And I have areas that I assume that I know that I want to improve. You know, most some people don't know these areas, but I know oh, you know, I am liking here I'm liking it. And I think it's a great thing to be able to criticize yourself and to go back and improve something that you are not proud of, you know, not that I don't have any, anything that I'm not proud of. I say it wrong, but I'm just not as good yet. You know, I want to be better than that. So I want to get to that point, you know, like, and some of them are nothing even related with my foods, you know, like I want to cover all my tables with copper. You know, it's just silly, simple project that I want to do. And I think that's going to add to my ambiance. more intensities sitting, you know, like, I want to do things like that, you know, or I want to create a different art to my wall because I feel like there's gonna bring more into my ambiance So since some stuff like that too, not just necessarily the team or the food once I get to the point, yes, I do have simple, different ideas, not Istanbul because I don't think I can create another Istanbul this happened this evil to this point, this happened this way, am I really gonna create this authentic place again? I don't think so. Like I need another me and other my mom another of my dad.
Roger Beaudoin
like, yeah, we cant duplicate ourselves to be somewhere else to do it all over again, when you're so happy in what you're doing now.
Guest
But I can create something different in the similar concept between team members that I know that I trust, such as I want to have this spacious, place But I can only serve 20 guests at a time. And I can pair it with craft cocktails, the food and cocktails, and maybe some wine. And and I really just want to be doing this with my mother. So this kind of my second project is we are not going to serve 300 People 400 People and holiday time 500 people which is great. But I just want to serve very selective dishes, very little amount of people so I can make it super artistically that way I want to do it.
Roger Beaudoin
very intimate small dinners for special people where you're interacting with the guests, and you're cooking and presenting new things. And that's a beautiful part of it as well. Just the tasting menus, yeah, with the cocktails.
Guest
yes, this is what I love to do my next project. And I have some products that I love serving and our guests adore. And I'm thinking maybe we can start packaging them and selling it. We may start doing them. projects on the side thinking in the back of my mind, like that. But I have priorities first, you know, I have to do this, do that do that before I can get to that point?
Roger Beaudoin
Well, you've been very inspired guest on the podcast today. Thank you know we've we've covered so much of the business, but you're so inspiring not only to those people that have had a or have a dream to open their own restaurant, or they're in the process of doing so. But those people that have been in the business a long time they get a fresh idea perspective about the ambiance about the food about the service, you've covered all the bases here, the foundational elements of our business, you've achieved and you did it from the ground up from scratch, surrounded by family. So I thank you so much for being on the podcast and for sharing your story with us today.
Guest
Thank youRoger I appreciate you for inviting me. And I had a really lovely time. Thank you.
Roger Beaudoin
Well, thank you again. And thanks to our audience for tuning in. That was the restaurant rockstars podcast. And we can't wait to share this episode as well as all futures episodes. So please stay tuned and stay well.
Wow, Chef Ahu what an inspired journey you've had that really began in Turkey. And you found this really beautiful spiritual place in Hawaii, where you just felt instantly, like this is where I belong. And then your mom and your family came over. And you've built an amazing lasting family legacy in a successful restaurant, featuring amazing foods that you grew up with, and you've introduced your culture and your traditions. And you have a very loyal following. So you've been a very inspired guest, and very much so to those who have a dream of their own to start their own restaurant. So thanks for being with us. Thank you to this week's sponsors. Thank you so much to our audience for tuning in. Can't wait to see you next time.
Speaker 2
People go to restaurants for lots of reasons for fun celebration for family for lifestyle. What the customer doesn't know is the 1000s of details it takes to run a great restaurant. This is a high risk high fail business. It's hard to find great stuff. costs are rising and profits are disappearing. It's a treacherous road and SMART operators need a professional guide. I'm Roger. I've started many highly successful high profit restaurants that I've now sold for millions of dollars. I'm passionate about helping other owners and managers not just succeed, but knock it out of the park. I created a game changing system and it's filled with everything I've learned in over 20 years running super profitable super fun restaurants. Everything from creating high profit menu items and cost controls to staff training where your teams serve and sell to marketing hooks money maximizing tips and efficiencies across your operation. What does this mean to you more money to invest in your restaurant to higher management team time freedom and peace of mind You don't just want to run a restaurant. You want to dominate your competition and create a lasting legacy. Join the academy and I'll show you how it's done
Intro/Exit
thanks for listening to the restaurant rockstars podcast for lots of great resources, head over to restaurant rockstars.com See you next time.
Transcribed by https://otter.ai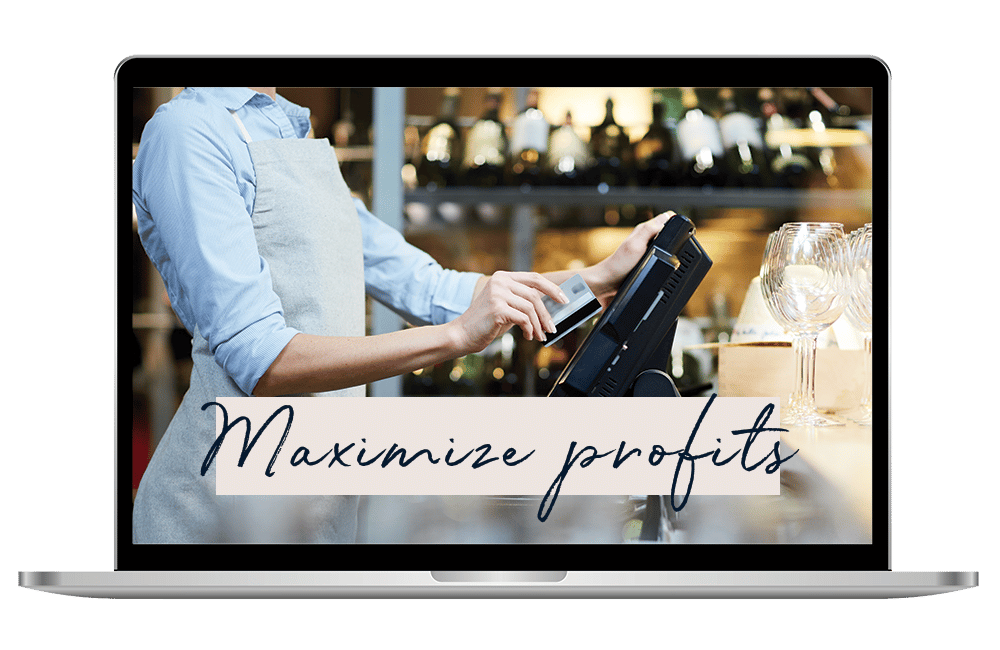 The three
costly mistakes

you could unknowingly be making?

Find out in this FREE guide and restaurant assessment specifically designed to reveal the unexpected hurdles standing between you and exponential business growth.
Thank You To Our Sponsors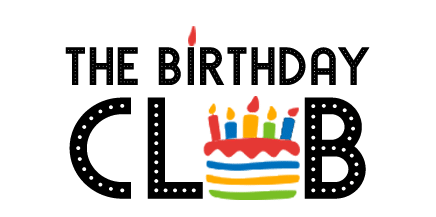 Did You Know That 7 out of 10 Adults Dine Out To Celebrate Birthdays?
You Can Easily Capture This Lucrative Business!
For a limited time only, popmenu is offering our listeners $100 off your first month plus an unchanging lifetime rate.
Request a DEMO:
You might also be interested in these episodes...