Restaurant Rockstars Episode 366
The Story of Growing a Single Restaurant to a Global Brand
LISTEN HERE OR ON YOUR FAVORITE PODCAST PLAYER
Every restaurant has its unique story.
Many of these are family run restaurants with recipes passed down from generations. Some find success with one location; others have big dreams and grow to multiple countries.
In this episode of the Restaurant Rockstars Podcast, I'm speaking with Blas Escarcega of Pollo Campero. This Guatemalan chicken restaurant concept first found huge success in Central America and other countries, and now continues to grow raving fans in the U.S.
Watch or listen as Blas talks about growing his restaurant concept including:
The unique recipes, flavors and food that draw loyal guests from hundreds of miles
How their family-oriented company culture inspires loyalty and repeat business
How bright colors, music and ambiance combine to invite new guests
Onboarding, training and guest service philosophies that work
How to deliver consistent quality experiences across a large growth chain
Menu changes, limited time offers and the R & D process
Successful catering "how-to's"
A proven marketing strategy beyond their winning "loyalty" program
And of course, how a chain grows from a single success to global opportunity.
Don't miss this episode, then go out there and ROCK your own Restaurant!
Roger
Connect with our guest:
https://www.linkedin.com/company/pollo-campero

Roger Beaudoin
Welcome back to the restaurant rockstars podcast. My guest this week is Blas Escarcega and he is the director of franchise development for a very unique chicken concept. Now chicken is a very competitive segment. But this is a Central American chicken, a family company that has family values and a unique family recipe that is translated into an international brand in multiple countries. But big push here in America, there's 90 stores and growing brand is on fire. But it's really based on that family culture, quality of the food, really unique flavors and spices, sides that really round out the food experience and guest service and training that really obviously makes a difference. So you're not going to want to miss this lots of key takeaways for your own concept.
Thanks to our sponsors this week. And if you haven't already, check out the restaurant rockstars Academy at restaurantrockstars.com Now you can give access to up to 25 people in your organization to help you both learn the business and run the business. We're talking about leadership cost controls and profit maximization, marketing firepower growing that business affinity with your guests, and really everything you need to run a more efficient and profitable operation only at restaurantrockstars.com Thanks again. And you're not gonna want to miss this episode. So here we go.
Intro/Exit
You're tuned in to the restaurant rockstars podcast powerful ideas to rock your restaurant. Here's your host Roger Beaudoin.
Roger Beaudoin
The busiest time of the year is coming. Is your staff ready for the holiday rush? Well, this year give your team that gift of pop menu AI answering a simple solution for phones ringing off the hook. Ai answering handles calls 24/7 365 days a year so your staff can focus on in Person guests. Customize your greetings and responses, answer common questions, promote specials and events and send follow up links to ordering and reservations. Ai answering handles it all while escalating more complex conversations back to your team. Now never miss another tasty revenue opportunity. Pop menu is the marketing technology platform designed to make growing your restaurant easy. Discover more AI restaurant tools that turn your to do list into an already done list. Request a demo today and my listeners for a limited time will get $100 off their first month plus lock in one unchanging monthly rate. Go now to popmenu.com/rockstars again, get $100 off your first month at popmenu.com/rockstars.
Listen from one restaurateur to another. And I hope you GMs out there listening as well or paying attention. You know marketing should never be an experiment. Oh, I tried this or I tried that No. Any of your valuable dollars that you spend on marketing should absolutely be trackable. You should know exactly where the business is coming from and that it's driving return on your investment. You spend a certain amount of money you want to make far more money in return from that marketing if you can track it. So pay attention. My friend Dyson runs a business called the birthday club and his program is done for you. Because we know that everybody dines out on their birthday. It's a tradition, it's a celebration. But not only do they not come in by themselves, they bring many friends with them. They usually have free spending and large check averages. It's very profitable business. So why leave it to chance Why let your competitors get all the birthday business. So again, the birthday Club is a done for you program. All you have to do is check out www.jointhebirthdayrockstar. It's a great program. If I still owned and operated Restaurants today after decades. It's something I would definitely be doing but it's worth checking out. So check it out. Join thebirthdayclub.com/birthdayrockstar.
Good afternoon Blas How are you today? It's great to have you on the Restaurant Rockstars Podcast.
Guest
I'm doing great Roger, thanks for having me
Roger Beaudoin
Well, I'm excited to talk to you because this is a really interesting concept. And before we get into Pollo Campero I really want to know about your hospitality backstory and when it all began to you and why you chose this industry.
Guest
I've been you know, my background originally is in public accounting, and I'm actually a CPA.
Roger Beaudoin
Oh, you're a finance guy.
Guest
I'm a finance guy. So I started in the accounting industry and background and I did public accounting. I worked for a big four company for several years. Then my jump to the hospitality was more in the food and beverage so I did work for a beer company. In my past, so Anheuser Busch, which is a large, you know, beer company here.
Roger Beaudoin
Needs no introduction
Guest
was a company that I worked for the distributor side. So I had experience in that. I also had a background in auditing franchisees, some of the franchises that are used to audit were Sonic in the old days back in the 80s, and 90s. So I had a background in auditing franchise concepts. I also had a background in real estate and oil and gas, and etc. So where I came into Pollo Campero is after I left the beverage industry, I was recruited to come work for this company back in 2007. And at that point, I really didn't know much about Pollo Campero but the more I read about it, the more excited I got about Pollo Campero and it was a great story. And that's how I ended up here. So I've been here since 2007. And we're going to complete 17 years this coming February.
Roger Beaudoin
Were you always involved in franchise development? Or did you have several different roles before you are in your current role?
Guest
I started out as the finance director here at Pollo Campero so I did that for the first 16 years, believe it or not, so I was one of the first employees they hired here in the US to open the offices to expand the brand here in the US franchising and corporate. So I was the finance, the accounting and the payroll, the HR, the IT person, so I kind of did the back office, mostly. And did that. And as we grew, we have added people very important team members to the group to the group. And it was a about a year and a half ago that I was approached, and they asked me would you be interested in selling franchises. And one of the reasons is I had great relationships with the franchisees, I know the unit economics of franchise model of Pollo Campero. I have a great history with them. I know, everything that's happened with them, not only here in the US, but in Central America. And it was a it was a I wouldn't say it was an intimidating move. It was just a different move that I had to reinvent myself. And I'm really glad I did. Because it's been wonderful in the sense I get to meet potential franchise candidates partners that we have in the system. And I get to meet a lot of people. But I there's a little bit of me that still misses the the accounting side and finance. But it's good where I'm at right now.
Roger Beaudoin
Okay, that's a great story. Let's talk about the history of the brand itself. Now it's a Guatemalan concept, but then it expanded throughout Central America. And now it's in America and you're in 19 states, I believe. But let's talk about where it all began and how it was founded and what the founding principles might have been. Just give us a brief history.
Guest
Yes, Pollo Campero started in Guatemala in 1971. So it was from humble beginnings, more of a, a concept that have family recipes. It started out very humble in 1971, the within a year expanded over to El Salvador. And what's happened since the founding. It's a great concept in the sense it has filled a family presence within the organization. Even though we have expanded significantly over these 53 years, 52 -53 years, it's been a steal the core of the brand is still good quality food, good service, we want you to come to Campero and feel like you're part of the family. You're having a Thanksgiving dinner at one of our restaurants kind of that's the appeal that we have. The brand has taken off throughout Central America, we have over 300 locations throughout Central America, it's expanded into Ecuador. And it's expanded into Europe, a little bit into Spain and Italy. But the focus has been here in the US since 2007. Outside of Central America. We opened our first franchise location before I started here in 07 was opened in Los Angeles 2002. And that was Olympic and it's still operating today. And one of the things that appealed to us was when they opened in Los Angeles, the Central American legacy customer went crazy fanatical that we opened here in the US. They were so excited. They were very familiar with a brand and we had tremendous lines when we first opened. So that's when we realized that the US has this tremendous potential for the brand. And it continues to every time we opened a new restaurant and we can talk about that later. But it's amazing the nostalgic appeal that this brand has for people that have a emigrated from Central America to the US. To them, it's still their brand their roots. And it brings back fond memories of when they grew up, or family members that still live in Central America. So we're trying to bring that to the US. Initially, we started out where we were focusing on Central American population throughout the US. So Los Angeles was one of the first areas that we realized there was a large central American population. But we also expanded into Washington, DC area and New York. So we were able to bring the brand to Central Americans initially, back in the early 2000s. What we've done is we've expanded that so that we have the ability to bring the brand to the crossover market, which are Americans that maybe are not familiar with. Yeah, and we've done that probably in the last three or four years, so that we have expanded the reach of the brand into other areas within the US. So what I mean by that, historically, maybe we would have been more centralized in a legacy population base, where we knew that we would be successful. Now we're outside of those areas, because we recognize that our legacy customer will come visit us, we could be 10 miles, 20 miles, 30 miles away, and we have people who drive hundreds of miles, believe it or not Roger, to have our chicken, we know they will come. But we also want to, we want to present this wonderful brand to the US population that maybe hasn't been exposed to it. And the reception has been phenomenal to the brand in the last five or six years.
Roger Beaudoin
Can I ask you what the strategy may have been and what continues to be in order to reach that crossover market, there's a real nugget of information here. And it's marketing related, of course, you've got a core audience of fans that will travel miles and miles and miles to get your chicken. And it's got a reputation, but now you're introducing it to, you know, a different segment of the population. And, you know, word of mouth is certainly kicking in, but there had to be a strategy, what might that be? Or what might that have been? And has it evolved?
Guest
Well, our strategy really is growth. How do we accelerate the brand here in the US, when you think about Pollo Campero having 90 units in the US that's very small, the white space is huge. One of the best marketing tools that we have is a presence in a different market, we want to be in areas throughout the US where we're present. We're in, you know, a flagship location where people will see us as they drive or they commute, where we can come in and introduce ourselves in a big way. We recently, for example, been in Manhattan, a couple of stores, we're gonna continue to expand. So our strategy has been, we still maintain our core restaurants that have been very successful for us. And by building more restaurants, we're entering bigger markets so that people when they commute and travel throughout the US, will see us in different areas, as opposed to just the focus areas that we had, initially. So from a marketing perspective, brand awareness is very important. Number two is we've done a lot of interviews PR work, as an organization to get the word of mouth as to who we are, it's hard to go throughout every city and say who we are. So we've tried to use the PR angle, and media to help identify ourselves to the public and say, here's a great offering that we have. We have good food, we've done a lot of social media, whether it's Instagram or you know, Tik Tok, and our web site and me as a franchise salesperson. I do a lot of roadshows to promote the brand as I go out there. So it's not only promoting franchise sales, but also promote the brand when I go to different cities to sell franchises. So it's a it's a very holistic approach that we're trying to do but we always want to make sure that people understand this is a global brand. This is not a US brand. This is a global brand, with our heritage and Central America and we're very very proud of that.
Roger Beaudoin
Yes, I see that. Now your stores seem to be very bright and colorful. Is it consistent across every store to they all look very very similar because there's certainly a lot of curb appeal to that if I had never heard of Pollo Campero and I'm driving down the street. I see your store there's appeal there and it would make me want to visit the store and that's part of the strategy too. do they all look you know those bright greens and yellows and oranges and that color and the big windows and it's like you can see in and there's clearly a vibe to the to the concept.
Guest
Yes and and Roger you hit around on the head, we try our best. And we've done a very good job to make sure not only the brand here in the US, is consistent from, you know, a, a presentation prototype, you know, lighting, because lighting does have a big impact, especially at night, when you have the outline of the building nice and shiny. So we've done very much to not only build our prototype to be very appealing to people who pass by our restaurant or to see it, but also to remodel our existing restaurants. So we have go through an extensive remodeling program here at Pollo Campero to make sure that the customer experience is going to be the same no matter where you're at. Couple that with the fact that we also make sure that we're aligned with our Central American brand, Pollo Campero. you know, they have the Central American restaurants there, and we're very consistent. So we try to be a true global brand, where consistency is a saying where, whether you're in Guatemala or the US that you feel you're still part of the brand. And the way I always tell people is if you go to a restaurant, and you experience, you know, the, the, the food and the taste and, and you know, the customer experience with communicating with our personnel, and you leave there and you say to yourself that's a Pollo Campero we've succeeded. So that's kind of how we benchmark ourselves to make sure that we are very consistent with the franchise and corporate, as well as our restaurants throughout the whole world. So it's been very successful. And our portfolio is somewhat young also, because our acceleration is happening in the last, you know, two to three years and our next five years are going to be very aggressive. So we believe that by remodeling the existing ones that we had in the base, which was not a significant going forward with a new prototype that will have a consistent brand.
Roger Beaudoin
Okay, excellent answer. Let's talk about the chicken. I mean, it's a very competitive segment, of course, and you can get chicken 5000 different ways, as you know, but this is a family recipe. Is it authentic to the 1970s Has anything changed or this literally secret recipe continues to this day?
Guest
It's still a secret recipe and I don't I don't even know what it's what the ingredients are. But I can tell you this. The recipe itself is and people always ask what's different about the chicken the chicken first of all is when we prepare our chicken is marinated before it even comes to the restaurant. So our suppliers marinate it with a special ingredients. As we bring it to the store fresh. We bred it through special breading we have special breading that's part of the process and ensures that when we fry the chicken it's in a pressure fryer that is sealed. So pretty much the chicken when you prepare it comes out very tender, crunchy and juicy. What I mean by that you literally can eat it without having any grease on your fingers, which is something that is very unique for fried chicken concepts. I was in Austin. you know about three weeks ago we opened a new restaurant and actually bought some chicken and I had to go to the airport and on my way to the airport. I'm saying I'm so how am I gonna eat this my fingers are gonna be greasy. Well, I actually got a piece of fried chicken and was eating it along the way. And to my amazement, when I got to the airport, I looked at my fingers and I didn't have any grease. I didn't I didn't really need any any napkin which was amazing. That kind of told me the power of what this special seasoned product that we have for fried chicken so it's a unique flavor. It's very flavorful all our meals are very flavorful from you know, not only the fried chicken. We have excellent grill products grilled chicken, but the unique sides that we have or whether it's plantains, Campero rice, Campero beans, we just came out recently with a mac and cheese product which the crossover the consumer, the US consumer loves
Roger Beaudoin
Oh, yeah, and the mashed potato too i'd say
Guest
The mashpotato and we have other products. We have Campero nuggets that are very tasty in a special sauce. And we have you know, we have sandwiches that are spicy and regular. So we try to be very complimentary with our existing menu, which the fried chicken is a hero. It's the one that has gotten us. It's a one that people come from Central America, bring boxes on the plane and the whole plane smells like fried chicken from Pollo Campero nice, but it's something that when you taste it, it's very unique. It's very it's very distinctive, and it's something that is somewhat addictive. So once you have it it's like you know it's kind of different and you go to other places and you use kind of tend to come back to Pollo Campero and say this is unique This is good. So that's kind of the formula that we based our, our, our fried chicken, at Pollo Campero.
Roger Beaudoin
You're also offering a grilled chicken option which is a little bit healthier for those that don't eat fried foods or whatnot. Have you been able to maintain the exact same flavor profile it's just a different texture or consistency to the skin itself and how it's actually cooked. Would someone be just as pleased with the grilled product as the fried chicken which has made you famous?
Guest
As I mentioned a little while ago, you're our our grilled chicken is very underrated. It's a citrus Peruvian style chicken. So when you taste it, it's very very flavorful. It's it's comes out very juicy and tender and it's something that yes, what we've found is it's a great option for those that want a healthier option. The people who tend to love our grilled chicken are someone that maybe are more conscious about what they're eating, but we have a great product that complements our fried chicken. And we continue to evolve that you know we have a Campero bowl where we have the product as part of that so we have a salad, a Campero bowl of salad and we also have you know, empanadas is another area that we also work on. So this grilled chicken is a very good complement but it's very good and I keep saying this to everyone. It's a very underrated product but when you have such a powerful fried chicken product its very hard to compare the two when you have such a Legacy product since 1971 the fried chicken.
Roger Beaudoin
Well like you said you call it a halo product and it really is but it also you know it also encourages people to try some of your different offerings because you can get the chicken two different ways fried and grilled but you can also get it in a bowl as you just mentioned or in a sandwich and then there's salads it seems like you're offering something for everyone and the sides of course and must have tremendous kid appeal to right the kids really like it.
Guest
Yeah, we we do a lot we have are Pollito, which is our Pollo Campero mascot its a chicken which is very well known throughout the world if your central America or South America. It's it's he's a very powerful figure we love him he represents a brand. Kids really love to see him and families in fact, people love to take pictures of him. So we try as much as a brand to be a family brand. You know offering family meals, we want you to come in the restaurant and enjoy the you know, bring 10-20 People in the restaurants put the tables together enjoy the meal here because as I mentioned earlier, I've heard that Pollo Campero is like having Thanksgiving dinner, the food is so you know the quality is so good, the unique offerings, the experience, the the you know the fact that the ambience of the restaurant, they're very nice and beautiful restaurants when you go in there and our employees are also very welcoming in the sense they want you to be part of the Campero family. And we feel very strongly that once you are in our restaurant, you experience that you will come back and that's been the special secret sauce, I guess for lack of a better words, that has gotten us here to where we're at. And we're very excited about that. But kids are part of the family. And the more we have as part of the family, the bigger the families that we have, the happier we are. So we've been very blessed that we appeal to a lot of families.
Roger Beaudoin
Let's talk about the guest experience when they walk in the door of a Pollo Campero is it you know, counter service or their kiosks was people order. If you've never been in before you kind of look at giant menu boards. It's like how efficient is the process? And how does the process work in the stores.
Guest
Our restaurants, you know, we have different consumers that come in our restaurants. But what we like to do is when a customer comes in our restaurant and he's gonna dine in, we always want to know if it's our first time in Pollo Campero. So if it's a first time customer who comes in, we want to introduce them to the flavors we have. So what we tend to do is be very informative as to not only the food that we offer, but what makes it special, you know, you know where we come from. So we're very proud of where we come from very proud of the heritage that we represent. So we try our best to engage with the customers. But to your point you still have to be efficient when you're serving customers, so it's, you know, there's lines behind others, and you don't want to be there too long. So we try to as effectively as possible, get them to where they understand the brand. Very quickly, we introduce some of the signature items, we answer some of the questions they may have, because we want people to feel very good when they come in and comfortable. So that's where we take a new customer through a customer journey of the menu and the history of the brand. And eventually, they get to the point where they get to sample the flavor. And I think we've converted them. The people who know us are the people who know exactly what they want, you know, we want eight peas fried chicken, we want these Campero sides, we want, you know, mac and cheese, etc. So those tend to be a lot faster as far as processing them through the through the queue of the customer counter. But we want to make sure that that everyone is satisfied, because we understand people's time is important. So we also have to make sure those busy, you know, people who come in for lunch or or just have to, you know, 30 minutes to come in that they come in either through a very quick drive thru takeout area, or they order and they are able to leave very efficiently at the restaurant. So we do a good, very good job, in fact, making sure that we captured that customer base. But it's it's very unique in the sense that once you introduce people, and I've taken several people Roger to the restaurant that really didn't know Campero and the tendency is you know, it's it's fried chicken, but then they leave and they said, that's really good stuff. And, and I can tell that they get impressed by the offerings that we have there. Because I can tell you this, it's really good. It's really good quality food. So we're very aware of that the customer experience is very important to us, we have a complete department committed to customer experience, we want to make sure that everything is not just only going to the restaurant, it's on the mobile app, it's on the website, it's going through a drive thru, it's passing down the road, it's every takeout, you know, third party delivery, all of those touch points are part of the customer experience. And we have to make sure we're consistent with the message and the approach of how we protect the brand here in the US. So that's kind of how we were able to manage, but we've trained our people to really understand who our customers are when they initially come in the restaurant, and how do we address their, their needs immediately.
Roger Beaudoin
Let's talk about the guest service component. If you've got a whole department around that, then obviously that's helping to ensure the consistency of experience from the guest to the actual Pollo Campero representative that's actually introducing them to the brand or telling them something about it. Let's talk about the training and how that works and how you can maintain that consistency with the new hire.
Guest
We have a very I don't want to say rigor but we do have a very detailed training program here at Campero. We have a significant training department probably about 16 individuals that are part of the training department. And we always want them to come in and feel you know, they have to have the passion. You know, it's very easy to hire people but it's hard to have the same passion that I have for others here at Campero because it shows when you have the customer in front of you. So we look at the characteristics of someone who has the ability to communicate the ability to be you know, have confidence in front of you know, customers of different backgrounds to be able to promote the brand so we start there with a recruiting process. Then they go through a training program here at Campero whether it's at the restaurant or here at the corporate office to really understand a deep dive of who we are you know what makes us special Why do people come to Pollo Campero or drive 200 miles for fried chicken you say why would you drive 200miles for fried chicken? Well you have to explain you have to explain to them why they do this. To them, it's their brand it's their legacy it's you know, it's it's a taste of home so we make sure our employees understand that when when we train them we make sure they go through all the standards necessary you know, we make sure that you know that we treat all our customers politely and you know all the soft skills necessary to to be able to appeal to people from different backgrounds but we also know that they have to be capable of doing whatever restaurant capability needs are there you know, whether it's preparing the chicken, ringing up the chicken or serving you know, whatever you need as expediter. Each one of these job responsibilities are we have a standard operating manual, we make sure they're consistent across, not only here in the corporate units, but also in the franchise units. Because people don't know whether you're in a franchise or corporate unit. And we work very, very hard to ensure that consistency there. And we we get the benefit of people who want to work a competitor, because people will literally quit, where they're working to come work for us. Because to them, this means something to it. It's a personal affiliation with a brand that maybe their family knows or they know or they married somebody from Central America that knows a brand or they came from Central America. So it's a very unique brand, when you have an employee profile, who kind of wants to work with you. So it makes us beautiful, I'm very happy that we have that ability.
Roger Beaudoin
That sounds like your company culture in a nutshell, right there. It's family based. And it's clearly a camaraderie or chemistry of the teamwork. People that understand the values they can impart those values to the guests, and they can relate to the guests and it's, the guests are family and the team is family. That's what it sounds like to me. Would you say that's true?
Listen, when I ran restaurants, I had my core values, the things most important how I ran my restaurants, monitoring daily operations, training my team for consistently great guest experiences, food safety, quality assurance and preventative maintenance. All this took a system. Well, here's what Xenia can do, Xenia gives you a modern app, really an operational base camp that scales standard operating procedures, trains, your team controls, operations, and even manages food safety. Now I really like their sensors that continuously monitor temperature for fridges and freezers so you can proactively prevent inventory losses. Now, how valuable is that? Now, whether managing a single or multiple locations, the Xenia app helps you ensure consistency, compliance and accountability across your operation, you can see full detail in real time from anywhere in your Xenia dashboard with automated reports right to your inbox. Now again, this was vital in my restaurants. Xenia is offering my listeners white glove service with free onboarding and implementation. So you can jump straight into immediate usage and value. Xenia starts at just $69 per month per location. So get my special deal at www.Xeniia.team/rockstars. Xenia is spelled Xenia.
Guest
Yes. And we definitely promote our values here at Pollo Campero you know, and it's not just here, but any throughout our parent company in Central America, it's something that is very dear to us from the founders, we take it very, very serious. And we're very proud of that. And that's when you think about putting everything together as far as making people feel good about themselves, helping them out, you know, a helping hand when necessary. It really adds the really adds the appeal to the brand to to people who don't know us, it really says something that you guys are special, you guys are different. And that's what we're aiming for here in the US because I really do believe we're very special as far as a brand. There's not very many brands that are family owned, still, that have carried on this tradition for over 50 years, it hasn't changed. I mean, that's the legacy quality is quality. There's no shortcuts here. But we are going to deliver what we said we're going to deliver. And if we don't, we're going to make it up. But I'm very happy to say that we really are able to execute the experience to the customer when they come in.
Roger Beaudoin
You know much of the quick serve restaurant world, at least the largest franchises are constantly coming out with new menu items, whether the limited time offers or they're trying to roll out something that becomes the next biggest thing. And it's obviously to stay ahead of their competitors. You've got a core menu, do you often or at any time, add new items? Or do you have an r&d process to do that? How tell us about that process if it happens at all?
Guest
Sure, we do have a dedicated our r&d department here at Pollo Campero not only here in the US, but also within our parent company. In Guatemala City. So we do do different menu offerings, we we understand that the palate changes people want to taste different things. There's different trends. So yes, we have our core menu that is consistent, but we also have limited time offer products. For example, next year, we're going to come out with two new sandwiches, which we're going to test. We're in the testing phase and we believe they're going to be Very successful. We've done it with desserts, we've done it with side items. So it's a, it's a constant evolution of what our consumer base and we do a lot of research to make sure that we're doing what we're supposed to be doing. And we get feedback from our consumers through focus groups, etc. We're very proud that we try to be not necessarily the trendsetter, but fast followers, if that makes sense, we want to make sure that we are always on top of what are the latest trends, you know, spicy has become, you know, the last five to seven years, everybody wants something spicy. So we want to be in that arena, we want to be that mac and cheese in as an example, where we rolled that out this year, and that was a new product that we rolled out. So yes, we are constantly in for 2024, we do have some products that we will be rolling out. And we believe that the customers will really accept that as part of LTO. And if they're very successful, they might be part of our permanent menu. So we do have a lot of constant focus on trends and making sure that we address those with different items on our menu.
Roger Beaudoin
Let's talk about catering. Because that seems to be a big part of your business model as well. It's like the food has such a following. And people that work in large organizations or they have private parties or big events that love the product, it's like they want to bring that to their friends and neighbors and that sort of thing is catering a big piece of each store's revenue model.
Guest
We do we do focus on catering because we believe by it's kind of a marketing tactic so so if we're able to put the check in in you know, different, you know, offices or you know, car dealerships, hospitals, you know, when we we have dedicated people throughout all the restaurants and all our areas that we operate, who do a follow up and do promote the brand through catering. And we do a very good job to make sure that we reach out to these consumers who maybe maybe someone in the office knows Campero and they want to cater, but not everybody in the office knows us. So we try to make sure that that customer experience through their catering program is a very positive experience. And that's part of the customer experience we're talking about. So what do I mean by that, you know, the packaging has to be good, the food has to be delivered very hot, the presentation is wonderful, and the welcoming that we do as far as serving the product, and making sure that we address and explain to them our brand as we're catering these different events. So it's not just delivering chicken and walking away. No, it's delivering an experience. Thank you. So we so we make sure that you know packaging is very important product, you know, arriving and warm and hot. And all that is very important. Presentation is very important. But also behind the scenes, how can we make sure that the person who's trying this for the first time gets a an understanding of who we really are. And after that experience, they tend to come and want to know where we're at and we let them know where we're, you know, physically where we're at and where we are in the history. And they become customers and it kind of snowballs from there because it's managing and one of the things that we we've been very blessed with is our product is so good. And I'm not lying to you Roger.
Roger Beaudoin
I can taste it already Blas, I can taste your chicken and I've never had it. Just by your description.
Guest
I dont think anyone has ever said they don't like it. It is a compliment. So we try as much as possible to get it in different people's mouths and have a sample and try it and we believe once they have that and we execute that properly we we have customers who will be in our restaurant and our job is to make sure they keep coming back. So that's where the customer experience is very important when they come back especially new customers but I we've been blessed that you know the product the chicken is is so good that people want to come back. It makes it easier when you have that.
Roger Beaudoin
Do any or stores have drive throughs does the concept lend itself to drive throughs or even for the future? I mean, where do we stand on that?
Guest
Yeah, we we focus more on the freestanding drive thru locations, whether it's corporate or franchise now we do have within our portfolio in lines and in caps, and they're all very successful. But to really bring the brand to where the brand awareness is, is where we want to be in especially in new markets. We want to make sure We have a free standing with Drive thru. So we are requiring our franchisees if they're opening in new markets to have free standing with Drive thru. And we're doing it for corporate, we're opening, you know, restaurants in Orlando, in the end of the year, and some other markets and Phoenix next year, that we want to be able to plant the flag and say Pollo Campero here, here's our flagship come try us, and then develop the whole market for Pollo Campero by expanding that through other freestanding drive thru locations. And once you kind of fill that the whole market with that, then you can maybe talk about a recap of the drive thru or in line where you just fill in the whole market. But predominantly, we're focused on that. But we also understand that it's getting difficult for corporate or franchise to find sites that are freestanding with drive through so it depends on the market, you're in, you know, some of the, you know, Manhattan, forget it, it's going to be impossible. If you go to Texas, it's a lot easier to be able to find that. So that's kind of we make sure the portfolio is balanced. But our focus definitely is freestanding with direct.
Roger Beaudoin
Have your concepts or your location struggled with the labor crisis at all? And if so how have you dealt with that?
Guest
Yeah, and when the pandemic hit, you know, it was it was a, it was a scary time for everyone, because nobody knew what the future was going to be. We were very good as far as an organization taking care of our people. And I think by taking care of our people, it resonated that that's that there was some loyalty that really helped us. And it wasn't something that we woke up and say, We're gonna do this, no, it's something that we already know, it's the right thing to do. So by taking care of our employees, during the pandemic, it really helped to solidify us as a brand, a place that you want to work as far as a QSR restaurant, we have done a good job in mitigating some of the costs. And we do operate from a labor perspective, in states that are very, you know, minimum wages are higher than the average, whether it's New York or California. So what we've tried to do is to optimize the kitchen area, to ensure that we we utilize our employees, as, as as well as we can, by you know, saving steps, you know, when you prepare the chicken when you assemble the chicken when you deliver the chicken. So we've done studies to make sure the back of the house is as efficient and as smallest as possible. We've also make sure that, as we're recruiting that their people, and I mentioned this earlier, they kind of want to come work for us if they're from Central America. So of course, it helps that, that they come to us and say, you know, I used to work at this QSR. But I want to work for you, because you're my brand. So we've been able to have that and our employee base, the the road, the turnover is less than the restaurant industry. So we're very proud of that. And that's a lot of loyalty. But we also want to make sure we take care of our employees. So there's a value proposition that we have for them, whether it's benefits, whether it's to, you know, taking time off or compensation, or, you know, development, which is very important for a lot of our employees, they're excited that we're growing, they're an opportunity to, you know, to maybe attain a position of higher standards, hearing within the brand, you know, you could be back at a house now your front of the house, you could be an area manager director, because we're growing so fast. So those are the people that are hungry and want to be part of this. So we've done a very good job of recruiting retaining, who we have through, you know, an employee value proposition, and also making sure that they're connected with our customer. Because at the end of the day, it's a brand experience, which is customer and employee. And making both of them happy really makes the brand experience at the end of the day. So we're very careful that both sides are well taken care of. We've done a good job of that. So we're happy but there's challenges everywhere. And we recognize that but I think coming out of the pandemic we learned a lot about ourselves as far as a brand.
Roger Beaudoin
But 90 stores there's leverage and economies of scale and purchasing and that sort of thing, but has inflation and supply chain issues hampered your efforts at all.
Guest
Initially during the pandemic, yes, there was very significant you know, you had inflation you didn't have availability, of restaurant equipment, products we're scarce. So we were able to pivot. And we're able to pivot because we work very, very closely with our suppliers, whether it's food suppliers, whether it's equipment suppliers, so we were very well connected to ensure they understood what our pain was as well as their capabilities, because it's, you know, both sides were struggling at the same time. So we, we did that. And we we, yes, we did incur inflationary pressures, like everyone else margins were impacted. We adjusted either through cost of acquisition where we tried as much as possible to renegotiate with our suppliers, how can we become more efficient, not necessarily raising prices, because you still want to be a value proposition for customers, you want them to make sure that what they pay for, they feel they're getting value. And that's not always how much they pay. But it's a whole experience. So we had to make sure that we balanced those out, have we had to take menu price increases? Absolutely. But we also are very aware of what really makes a good value proposition by raising prices. So it's both sides, how can we improve our car, our contracts? How can we get cost of acquisition? And how can we still deliver the customer experience if we have to raise prices. So those two is it's not as bad as it was, I would say about a year ago, or maybe two years ago, it has gotten a lot better. I don't think we're 100% there, but we're getting a lot closer, which it makes it very easy for you to be able to execute all these things. And especially when you're building a lot of restaurants, you got to make sure that you have all the supplies necessary to build one of these restaurants. So we do have suppliers that are there. To help us with this.
Roger Beaudoin
Let's talk about necessary technology. I know you're utilizing online ordering. And that's become essential, especially during post pandemic, what are the technology makes your customer experience more efficient, or helps your people do a better job, that sort of thing.
Guest
We have implemented the mobile app, which has been there since 2019. We were very fortunate that we had the mobile app in place before the pandemic. So we had done our and I don't want to say we're planning on you know, pandemic HS, we just were fortunate that we had it in place. We also had signed third party delivery at that point in time. Before the pandemic, once the pandemic happened, we accelerated those channels, third party delivery ordering through the mobile app, etc. So the mobile app is something that has been very powerful for the brand. The last couple of years, we are going to probably be next year, look at updating that because you have to with technology, always look at the latest and greatest technology. So we're not going to stay stale and say this is what got us here, what's going to get us to the next level store. We're focusing on that for sure. This year. And next year. We've also done digital menu boards. We're currently in the process of opening our restaurants or digital menu boards, because it's very important that people engage they liked that engagement online and the and the real time information that digital drive thru menu boards provide you you know, with accuracy, presenting, you know, the menu in a more appealing and easier way to navigate. So we worked very hard on that, especially with the new units that we're building. And eventually, we will build that into the rest of the existing portfolio. So we use that as another technology. We also have customer experience with technology as far as customer feedback. We do have a third party provider that gives us customer feedback, as well as social media, where we have the ability to go out there and grab all the good, the bad, and the ugly comments, bring them in house, analyze that information and really focus on where are our areas of opportunity. You know, it could be this this week, it could be this next week. And it can be specific to stores or regions. So we make sure that we look at that data on a regular basis. And we do meet to look at that, because it's very important that that continues to be one of our focal points when it comes to customer service. The other thing was we have a call center Believe it or not, there's still people who don't want to pick up a mobile app don't want to go online and order on our website. They want to talk to somebody. Yes. They like to talk to somebody and say hey yeah, we have the ability through technology to if once you give us your phone number we can see what you've ordered in the past who you are. Also if you have provided your your your birthday, we can say your birthday is coming up, or your birthday was last week, whatever it takes to make that customer feel special. We have trained agents that do that for us on a call center. So we try to do different things. So technology is a big player on what we true, you know, we still, you know, from a marketing perspective, we have a lot of focus on making sure consumer data that we get that when we either roll out new products, or we roll out, you know, new store openings, you know, what is the consumer feedback on this new store open? So there's a lot of information that we're able to gather. And I think the bigger question, Roger is, what do you do with all this? You know, you can have all this data, but how do you make sure you're able to digest this data and do exactly what you need to do? As far as a tactical standpoint?
Roger Beaudoin
Yeah, the data is useless if it's not executed, understood first, and then executed properly?
Guest
Absolutely.
Roger Beaudoin
Awesome. That's tremendous. Let's talk about the franchise itself, and the opportunity, what type of experience or candidates are you looking for, as you continue to expand the brand, someone who's been in the restaurant business before? Do you bring in people that you train that have not been in this business, but they've been in other businesses, every franchise is different?
Guest
Yeah, we try to our franchise profile, it's probably about four or five different criterias, one of the things is, it's, it's obvious, but you still have to call it out, right? Is it Do they have enough capital do they have sufficient networks and liquidity, you know, they've got to be able to invest in this brand, it's not something that someone who is very passive or doesn't have the, the capital to invest is going to be able to get for far with this brand. So capital is very important. Attitude is something that I look at very closely, I think they have to be happy operating in a system, the, you know, they they're able to work collaboratively. You know, with franchisor, we like that, they have high level energy, we want someone who has high level energy and they want to pursue growth, we, you know, we don't want franchisees who just want to build one, and be container two, we want someone who can build a portfolio of five to 10. So that's really our focus, we want them to be a great person to deal with, you know, they gotta be good people, right at the end of the day, they gotta make, and they gotta make decisions and meet goals. And they have to understand, I think one of the most important things that they have to understand the the franchise risk, you know, what's associated with opening a franchise, there's risk associated, and they have to be highly committed. So that's kind of the attitude piece, you know, legal background, they got to be clean records, and all that stuff, I'm not gonna read details, and then general skills and experience, they have to have leadership skills, we are looking for multi unit operators who have maybe other concepts, whether it's pizza, or you know, Mexican food or something that that's outside of chicken that would complement because we know that they have the infrastructure already in place to be able to put a concept like ours as part of their portfolio, and that that previous management that supervisors got, and preferably in the restaurant industry, so they have to have someone on their team who has dedicated restaurant experience. Now, the owner might not necessarily have to have the experience or the investor, but they have to have the person who's going to be running the restaurants with restaurant experience. And then those are the the ideal candidates or we're looking for and we've been very successful over the last year and a half to make sure that we are very transparent upfront with our profile, because we don't want them to waste any time or money and nor do we want to waste time and money if it's not a good match. So those are the things that we look like we look for, excuse me in a franchise.
Roger Beaudoin
Makes sense? One, one of the reasons you're so successful, and you're growing, what are the growth plans now you've got 90 stores now what's you know, the outlook for the future? How many stores gonna keep going every state?
Guest
We've got to be we have focused on on our growth plan. In fact, we we have a five year growth plan, and our goal is to be 250 units by 2028. We do have aggressive goals, we believe very strongly that we'll be able to meet those goals. Why do I say that? We have a pipeline already. We have, you know, a pipeline of signed leases for corporate development. We have signed franchise agreements and development agreement with franchisees. So we have a pipeline and as we're talking pretty much we're adding more to that pipeline, whether it's a new lease, or new franchise candidate so We have aggressive, our focus is going to be mostly in the California area, the Texas market, the southeast area, and also the Northeast, and a little bit over the Chicago area. So those are the markets that we're focusing on. Pretty much where we're already in existence is where we want to fill out the market. But But as always, as we add new new corporate units and franchise units, it, it opens up possibility of other states and the ability to expand. And of course, we want to be nationwide. But our focus in the next five years is to focus really in the areas where we're developing existing franchises, and corporate units. And then as time goes on, will be what add more territory?
Roger Beaudoin
Yeah, that makes sense. I mean, the awareness just continues to grow. And there's more and more units in a certain area, and then everyone recognizes it. And it's, you know, that's a branding strategy unto itself. But that makes perfect sense. Well, Blas, we've covered a lot of ground today, you've got the family values, you've got the quality of the product, you've got the recognition, you got the bright, vibrant stores, you've got the training, you've got, you know, the company culture, it's all you know, coming together to be a really solid brand. So I really enjoyed your time today and the restaurant success podcast.
Guest
Roger Thank you for your time. And we're very proud of the brand here, Pollo Campero not only in the US, but worldwide in Guatemala, and Central America. So I invite everybody, to come try us. I know we're not in every city, we plan to be in every city, hopefully in the next, you know, five to 10 years. But please, I am almost certain that when you give us a try, you'll you'll enjoy the experience. So thank you for your time. I appreciate it.
Roger Beaudoin
Blas Thank you so much for a great episode, so many key learnings here. And so many things that your brand Pollo Campero is doing that really sets itself apart from the competition. I love the family values. I love the guest service experience, the vibrancy of the stores, the unique family recipe, I can't wait to try it myself. So thanks for being with us. Thank you again to our sponsors. And thanks to our audience. If you're enjoying what you're hearing, please leave us a review. It'll definitely help other operators and general managers and other leaders in the hospitality space find us. And if there's anything you'd like to hear or see or and just any feedback at all, please drop me a line Roger r o g er, at restaurantrockstars.com. We look forward to hearing from you. And we can't wait to see you. In the next episode.
Sponsor
People go to restaurants for lots of reasons for fun celebration for family for lifestyle. What the customer doesn't know is the 1000s of details it takes to run a great restaurant. This is a high risk high fail business. It's hard to find great stuff. costs are rising and profits are disappearing. It's a treacherous road and SMART operators need a professional guide. I'm Roger. I've started many highly successful high profit restaurants that I've now sold for millions of dollars. I'm passionate about helping other owners and managers not just succeed, but knock it out of the park. I created a game changing system and it's filled with everything I've learned in over 20 years running super profitable super fun restaurants. Everything from creating high profit menu items and cost controls to staff training where your teams serve and sell to marketing hooks, money maximizing tips and efficiencies across your operation. What does this mean to you more money to invest in your restaurant to hire a management team time freedom and peace of mind. You don't just want to run a restaurant. You want to dominate your competition and create a lasting legacy. Join the academy and I'll show you how it's done.
Intro/Exit
Thanks for listening to the restaurant rockstars podcast for lots of great resources, head over to restaurant rockstars.com See you next time.
Transcribed by https://otter.ai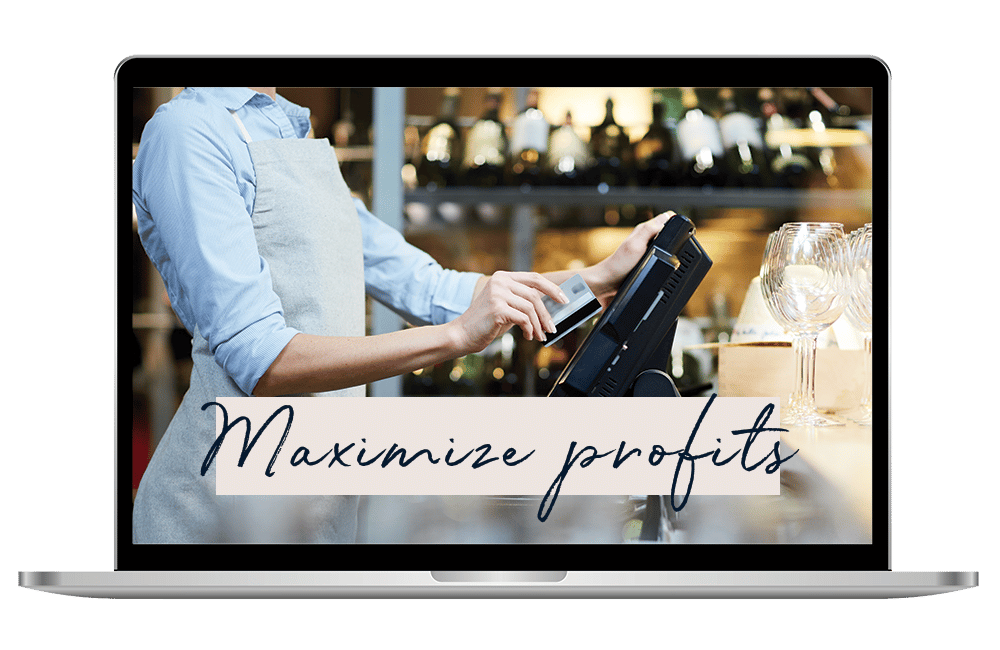 The three
costly mistakes

you could unknowingly be making?

Find out in this FREE guide and restaurant assessment specifically designed to reveal the unexpected hurdles standing between you and exponential business growth.
Thank You To Our Sponsors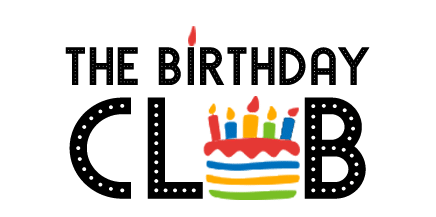 Did You Know That 7 out of 10 Adults Dine Out To Celebrate Birthdays?
You Can Easily Capture This Lucrative Business!
Your operations base camp that scales standard procedures, trains your team, controls operations, and even manages food safety.
Get white glove service with FREE onboarding and implementation.
For a limited time only, popmenu is offering our listeners $100 off your first month plus an unchanging lifetime rate.
Request a DEMO:
You might also be interested in these episodes...