Restaurant Rockstars Episode 348
31 Amazing Years of Hospitality Excellence​
LISTEN HERE OR ON YOUR FAVORITE PODCAST PLAYER
Prefer to watch the interview?
Click the video below.
Management is the old way of running your business. Leadership and delivering hospitality excellence is the way forward.
During this time of labor challenges, shifting this approach will not only attract and retain great people, but up-level your guest service and satisfaction.
In this episode of the Restaurant Rockstars Podcast, I speak with Tina Hewett-Gordon, a 31-year leader at the Nonantum Resort on the coast of Maine.  Tina's style of recognizing talent, empowering her team, and dazzling guests is an inspiration to our industry demonstrating true hospitality excellence.
The Nonantum has been recognized as one of the Best Places to Work in Maine, while Tina has won numerous awards for service including the "State of Maine Governor's Award for Excellence in Tourism".
Don't miss this episode as Tina shares:
Being recognized and promoted to lead 3 decades ago.
How to recognize talent, lower turnover and deliver the best to the guest each day
What great new hires bring to the table.
Her successful team "onboarding & training" philosophies
Recognition & Rewards that inspire and motivate staff.
A typical day in the life of a hospitality leader
The importance of a strong company culture and hospitality excellence
And of course, Tina's service and advocacy to our industry at large.
Watch or listen to this episode and then go out there, empower your team and Rock YOUR Restaurant!
Roger
Connect with our guest:
Instagram: @nonantumresort_kennebunkport
Facebook: @TheNonantumResort
LinkedIn: The Nonantum Resort
0:00
It's not just one person that makes the good ship lollipop go around. It's all of us. And you know all those old sayings, there's no I in teamwork. There isn't. And each one of us, you know, has a vital role here in the success of the property, and we wouldn't be able to be successful without each other.
0:20
Welcome back. Thanks for joining me again on the podcast. This episode comes close to home here on the coast of Maine. I'm speaking with Tina Hewitt Gordon, the general manager of the no Nonantom resort. This episode is all about leadership and what it takes to develop your people to recognize talent to give them opportunity, and to help them succeed in an organization. And Tina is the definition of hospitality. She has been a tireless leader at the Nonantom for decades. Not only that, she devotes her selfless time to our state Trade Organization, hospitality main she truly cares about up leveling our industry. There's so many nuggets here about how you can develop your own team, so you're gonna want to stay tuned. Thanks to the sponsors of this week's episode, pop menu verge funding the birthday club, and the restaurant rockstars Academy. Now, on with the episode,
1:17
you're tuned in to the restaurant rockstars podcast powerful ideas to rock your restaurant, here's your host Roger Beaudoin.
1:26
rockstars there are many elements to consider when growing your restaurant. are you connecting with diners enough and with the right message? Could your kitchen be putting out more orders than your dining areas have room for? Well, it can be overwhelming, especially when the reason you got into this business is for the food and the people. That's why restaurants get pop menu. Pop menu is the marketing tech platform designed to make growing your restaurant easy, so you don't have to grow it alone. With pop menu, you can capture more guests and their preferences through your restaurants website that's designed to easily collect contact information and data so you can see what your guests love and why they dine with you. Connect and build authentic relationships with guests by using modern technology that personalizes marketing. Make all your systems work better together, improve margins and conquer the chaos of your restaurants digital presence pop venue as a special offer for my listeners. For a limited time get $100 off your first month plus lock in one unchanging monthly rate at pot menu.com/rockstars Go now to get $100 off your first month at pop menu.com/rockstars Hey, they're rock stars. Let's talk birthday marketing. It's one of those critical, important details that either drive new and repeat business into your place or not. Now very few of us are real expert marketers. But why not a program that's done for you that targets all the customers in your area that are having birthdays, everyone has a birthday. Why not speak to my buddy Dyson Barnett. He's a former restaurant owner operator, he knows this business. And now his company delivers birthday customers. And it's all done for you get some marketing that you can track where you know exactly if it's working or not. And what the return on investment is because so few marketing dollars that restaurant owners spend is trackable. So that's key. Dyson is pretty certain that he can get more butts in seats and not only more butts in seats, but repeat business. Once he introduces new customers to your restaurant. Those people if they have a great experience in your place are going to come back and tell their friends. Now that's trackable. And that's powerful marketing. Check it out at join the birthday Rockstar. Hey, everyone, welcome back. This is the restaurant rockstars podcast. And I'm so appreciative of our audience for tuning in. And so happy to have you teen on the show today. Welcome.
3:59
Thanks. Thanks, Roger. It's great to be here. Thanks for having me.
4:02
Well, you know, you and I go way back. We both serve on the Board of hospitality main, which is our state restaurant, and hotel hospitality organization. And that's where we first met. I don't know how many years ago that was we both served numerous terms. And I'm particularly impressed at your approach on the board because you clearly have a passion for hospitality and you clearly, you know, have a passion for advocacy and helping others succeed and sharing your knowledge and you're very active on our board. So thank you for that. It's you're doing a great thing for the industry in general and for our membership.
4:38
Thank you. It's, I love it. And you're absolutely right, you said it perfectly that I have a never ending passion for the hospitality business.
4:50
And that's why you're here. So that's why I wanted to talk to you because I know there's just so many nuggets of information that you can share. So just for our audience, we're going to be talking a lot about Tina his career and what she's doing now she works for a resort called the No. Nantom. It's in beautiful Kennebunkport, Maine. It's on the Kennebunk river. And you've got amazing views. And there's a historic, you know, there's history to this property. Can you tell us a little bit about the no nantom and its history?
5:17
Absolutely. I'll give you our sales speech. So the canned speech works. So the no nantom was built in 1883. And it opened for business on July 4 1884. So we have just reopened for our 139th season.
5:35
That's on Fourth of July too. That's great. That's exactly how your day to celebrate to exactly. Cool.
5:43
So we do have a very long line of history here. We are incredibly well positioned. in Kennebunkport. We're about a half a mile from the center of town, which is known as dock square. We're about a quarter mile to the closest beach. We're located right on the river. And we do have 109 guestrooms I have two restaurants. We have a large banquet facility, which is not your common banquet facility. So it's very warm and charming, and has a unique offering that you can't get it just any any hotel in America. So our views are incredible. Our rooms are beautiful. We have the carriage house in which was built in 1883. As I said it opened in 1884. And then we have a newer building called portside, which was built in 1985. And it has 56 guestrooms as a part of our 109. So the property is really beautiful. Our you know offerings are very unique. And we're the second largest property here in Kennebunkport.
6:44
Nice. That's wonderful. How long have you been with the resort?
6:48
I have been the general manager here for 31 years.
6:52
That is unbelievable. Wow, what a tenure and a track record. I'm sure you've seen lots of things come and go. Lots of repeat and regular guests that know and love you. Of course, as staff, lots of new staff, lots of returning staff, there must be people that have been with you for many, many years as well.
7:09
My our executive housekeeper is celebrating her 41st season here, if you can imagine. So we do have quite a long line of staff members who have been here for decades. But also, of course, you know, a lot of new members that join us every year as well. You know, we're seasonal, we're open from the middle of April to the middle of December, so our seasons a little bit longer than most. But in the offseason, I have about 25 staff that are here on property. And then when we're open and running, we swell up to about 185 people.
7:47
No kidding. Fantastic. Well, great. Well, let's talk about your career. Where did it all begin for you? Let's take us back as far as you'd like. But tell us about hospitality. And when that, you know, when you first got interested in working in a hospitality operation, whether that be a restaurant or a hotel, what's your backstory?
8:05
Sure. So I was raised in upstate New York. I am the youngest of six children. And so big gatherings has always been a part of my family and my life from way back when. And so when I graduated from high school, I decided that I didn't really know what I wanted to do. But I knew that I wanted to do something that would allow me to travel. So through high school, I worked at Pier One imports. So I started in retail. But then as I went into college, I worked in restaurants in Saratoga Springs, I worked in restaurants and Lake George New York. So I did everything from, you know, wait tables to help in the kitchen to I don't know you name it, bartender, here and there. I worked in events. So I definitely had my hand in every aspect of the restaurant business. When I graduated from college, I only went I went to a two years state school called SUNY Cobleskill. And I went for resort marketing, which was a very different field. And the professor of that field was actually someone who taught at Disney. And that's where university Disney University Yeah, and so that's for me, that's where the magic happened when I realized that you could have a career making people happy and making magic happen. And so that's where really it all started. Roger was you know, when I started here at the no nantem I actually had never worked in a hotel. And so it was quite dumb luck that I got the job that I did because another mutual friend of ours. Men board member Roger Daigle was actually working here at the hotel and And when the general manager had left and Roger was here, the owner decided that he was going to run the property. After about a month, he realized he was an operator. He was here he was an owner, not an operator. And I was 22 years old. I had no experience. And the owner at that point said to Roger Daigle, so Roger, what do you think of Tina for running this hotel, and he said, That girl's got what it takes. Wow, there
10:29
was that magic, it just was evident with or without experience, they just knew you could put the right people in place and just know intuitively what to do and and apply your your passion for hospitality, even at that age. And well, all the foundational elements you spoke about in working in those restaurants, you did have very foundational experiences in those restaurants doing a lot of things.
10:51
Well, 100%, Roger, because the thing that I learned in those early years is that it it took all sorts of people to make the magic happen. And everybody had to do everything to make that magic happen. And so no matter what happened behind the scenes, when you went out onto the floor, the the polished appearance had to come together, but it wasn't one person that made that happen. And so when you know all those years ago, when I was just working here at the hotel, and Roger Daigle said, Yes, this is the girl that should be running this property. I didn't know any better. But I just knew what I needed to do to make people happy. And I think that was the foundation for how I got started doing what I did. And I learned, I you know, I learned I had great people in my life that taught me and mentored me. So I mentioned our executive housekeeper has been here for 41 years. Prior to her running the housekeeping department. It was her mother, who ran this hotel and or ran the housekeeping department at the hotel, of course, and it was, you know, she helped me a lot. Because I just didn't know. And I worked every job in this hotel, I wash dishes, I cleaned the rooms, I did the laundry, I was doing all the sales, I you know, worked on the front desk, I had no idea how to get up, I became a single mom, and my daughter would come over to work with me in the morning, she would sit in the prep table in the kitchen, and she'd crack eggs before she went to school. And it was it's been quite a journey, I've gotta say, but it's definitely been a very fulfilling and rewarding one.
12:38
Is your daughter in hospitality all to this day? Are she doing something else?
12:42
Well, you know, up until Yes, she actually ended up going to college, at the College of Charleston for it and got a degree in hospitality. And she was working very successfully. And then COVID happened. And unfortunately, she was laid off from her job. And during the recovery period, she ended up switching careers. And she's now in real estate sales, and is very successful. But it's very interesting, because of most of what she learned in hospitality is very applicable in the real estate industry as well.
13:15
You know, that's interesting, my oldest daughter, who obviously grew up in our restaurant businesses doing a variety of jobs, even as a young kid rolling silverware and doing all kinds. And now she wants to be in real estate as well. So if that's interesting,
13:30
well, all of the things that she learned in hospitality will serve her very well in your
13:34
skills in this business. Right. You learn life, sure is Yeah. Yeah. Sounds like you have a family. Like it's not a staff. It's more of a family, right? People have been there a long, long time, there's teamwork. There's respect. There's that hospitality that everyone delivers on a daily basis. And I'm sure you have regular sort of brainstorming sessions and rah rahs, and pre shifts and all that kind of stuff. And we'll get into a little bit of that. But let me ask you everyone has their own definition of hospitality. How would you define that word?
14:07
I would define hospitality is a genuine want and feel within yourself, to serve others. And it's not just others, meaning your guests but your your community and your co workers. Because I think that those are the three pillars of this business is serving all of them equally.
14:35
And I would say that that's a competitive advantage. I mean, I next want to talk a little bit more about the no Nantem and why your guests return and obviously history plays a big part. It's been there for 139 years, as you've said, so definitely has a reputation Are you constantly fostering you know, really great reviews and your best guests are always leaving positive reviews and it's like people come back for reasons because they get to know the staff because they love the property, they love the experiences they have there, but new people discover, you know, our businesses all the time. So it's a combination of those things, what would you say really makes the no nantem? Standout?
15:13
I would say that the magic at the nonatem is the people who work here and make up the nonantum family. We're very fortunate that we have such great continuity with our staff members. But we always say that you know, people you can, you can only fake it for so long, if you will. But Genuine Hospitality truly comes from the heart. And that comes from being passionate about helping other people and having a genuine care and desire for someone's memory, I think we have a huge responsibility in our business, to create memories. I mean, we're we are host to family reunions, we're hosts to weddings, to celebrations of life. So we have the framework to help families in their growth patterns, whether they're, you know, again, family growing, family decreasing, baptisms, etc, etc. Yes, and
16:20
no real life event really, right, exactly alterations of life, both positive and when someone passes on tragic, yeah, that's all those things
16:29
definitely. And we, we, you know, we take, you know, we take that responsibility very seriously, because it comes from a place of genuine care and want. And I think that's what makes the difference in the staff here. You know, we we really like each other. And I think you can tell when you walk through the door of people who are just working to work together, versus people who truly care about each other. And so we take care of each other, that's my job, that's my number one job is to take care of my staff. And as long as my staff is taken care of, and their families are taken care of, I know that our guests are going to be taken care of as well.
17:11
Let's talk about some of the training that you implement, and the onboarding of new people and the indoctrination and what philosophies you pass on to them, and then how you monitor that training for optimum performance. Tell us about your process with that.
17:27
Sure. So because we've always had a very open and inclusive work environment here. And you know, training is a very big part of what we do our innkeeper Jean Guin, Marvin is incredibly invested in training and educational opportunity, as well as professional growth for all of the staff members here. She has a very long, long lineage of opportunities and involvement with the community college system, etc. And so that affords us a lot of training opportunities. For instance, Roger, the reason I couldn't talk with you earlier, is because we had a training for 22 of our management team for dei for diversity, equity and inclusion. Because one of the one of the foundational pieces of work we do here is we have a program called lifting people up. And it's something that our head of our HR department is incredibly passionate about. We've been developing it over the past few years. And so we now our recovery friendly workplace. By this, we were just given that certificate from the state of New Hampshire because Maine doesn't have a task force for recovery. Anyway, we also are working with hiring the folks from recently recently released from the incarcerated program.
19:00
That's terrific. Yeah, well, yeah,
19:03
it's it's amazing. It's I heard it's, yeah, I
19:05
hear it's a really positive program through workforce development. And that's another positive plus of our organization that's been so progressive and finding talent for this industry. Yeah.
19:15
It's amazing. Well, you know, we, we have a, a number of jobs that are entry level, and it's a great opportunity, if someone has, you know, come out of incarceration, to be able to put them back to work. You know, our Colby is the head of our HR department, and she said it perfectly. She was given an award last year and she said, you know, how would you perform if every day of your life you were judged on the very worst thing that you did? And those words are so profound, I said, they roll out through right, it really cuts through and so we look at this as an opportunity to be able to help lift people up and we've had very, very successful we've had three very successful Folks that have come out of incarceration that are still with us, and they're doing great work. And so, you know, it's, it's, uh, you feel better when you help other people, you feel better about yourself. And so a lot of our trainings are, obviously we have the mandatory ones, you know, you got to do the sexual harassment, you got to do the bed door, you know, all that. But these trainings that we're offering are about inclusion, we're also offering training about leadership, different management skills, and we have been finding ourselves incredibly successful. And we've also been voted the not one of the best places to work in Maine for seven, seven times seven times in a row. And we're the only hospitality business. Roger in the state of Maine that has that. That award.
20:53
That's terrific. Let me you touched on so many things there, Tina, but let's, let's talk about the difference between, say, a mission statement and a true company culture. Like lots of businesses have a mission statement, and maybe they slap it on the wall somewhere, and no one really pays attention to it or speaks to it very often. But a culture really comes from how everyone approaches their job and how everyone feels working together and what the end result is. And, you know, this whole uplifting of people seems to fit that culture. But is there a defined company culture? Can you go beyond? Or is that pretty much it? It's like, we want to be inclusive and diverse and, and just deliver amazing experiences to our guests. Well, how would you answer that?
21:35
Well, that's, it's very interesting, because over the past five years, we've had different workshops in internal workshops, and what's our mission statement? Yes, you know, we want to, you know, offer exceptional hospitality, we want to offer the best service, etc, etc. We want to be, you know, a good steward to our environment, to our community, and Ambassador to the industry, etc. And just this past year, we realized, you know, all of those different sayings, all those different words, they were just words, because you couldn't let it it wouldn't slip off your tongue. what it came down to was lifting people up. And so that is our true mission. And that is our culture. And so we are, you know, fostering an environment and promoting an environment that people feel safe. And do they feel respected, they feel heard. And at the end of the day, I think that's really all people want. And so if we, as staff members, have that culture, that's the environment that we're creating for our guests. So they feel warm, they feel welcome. They feel that Genuine Hospitality, they feel that passion. You know, we empower our staff to do what they feel needs to be done. We just over the winter, we read the book by Wil gurna called unreasonable hospitality. And if you ever had the opportunity to read that book, I would encourage you to, because it talks about the limits, or the there's no ceiling, to the level of service that you can offer to people. And it's been incredibly well received by our staff, and they see themselves as empowered and to make the decisions. So if, for instance, I heard a Bellman, who had just started back the other day, overheard somebody say that it was an older couple. And this gentleman wanted a newspaper. And we didn't have any newspapers here at the property. And he looked at me and he said, Is it okay, if I run downtown and I grab a paper at the drugstore for these folks? I was like, absolutely. So we ran down and grabbed the paper, and he brought it back and delivered it to the guest rooms. And the the guest came up afterward. And he said, I, I never asked him to do that. And I said, I know. And he said, Well, why would he do that? And I said, Because he overheard you say that you wanted a newspaper that you didn't have, that we didn't have them here, and it was raining. So you know, so the person didn't want to go outside, etc. But they you know, to him, that's just a very, very small example of some of the things that we do. But when a guest feels that or a staff member feels that they're going to always be supported in their decisions, to elevate the guests experience. We want them to be doing those things and we want them to be comfortable in that in that place.
24:47
That's amazing. Now you're really talking about empowerment here and leadership where, you know, people have autonomy to make decisions in the best interests of that guest and an amazing week. In Touch people in a personal way, so that they like that guest said, you know, I didn't ask for this. But that team member delivered above and beyond what was expected and surprise that person. And that's a lasting memory, you know, you would agree in our businesses every single day, I call it the business of 1000 details. And when you own resorts, it's even more than just the restaurant, I say, there's obviously details in the restaurant, but think about every single person that comes in contact with any guests at any time, all the interactions, all the impressions, hopefully all positive, and the opportunity they have to build repeat business and friends for life. And then we're touching on that lifetime value of a customer versus just turning and burning people that come in one day and never see him again. And that starts, you know, from you and trickles down to the staff. But there's where that family fits in. If you feel like family, then that culture really rubs off on you, hopefully you bring the right attributes to the job to begin with. But this is stuff that gets or should be talked about every single day, versus, you know, just the mission statement hanging on the wall.
26:09
Correct? Well, and I mean, think about it, and it's important that every person on the staff feels this way. Because think about the time that you maybe have gone into a store or shop or something and you got a kid that's sitting there on their cell phone or doing you know, whatever, or they've dismissed you or they were rude, and you think I'm never going back into that place. And of course, that the owner knew that they'd be horrified because they don't want the guests to have that kind of experience. I feel very comfortable. And I know that our owner feels very comfortable. Knowing that when somebody comes here to the nonantum, those kinds of interactions are not going to happen. This is a very desired place to work. And so you know, I, I hesitate to say this on your show. But last year, and this year, when everyone else in our area was crying the blues for help. We actually were completely staffed, we were almost overstaffed. Awesome. And that's a good problem to have. Last year, we realized after 2020 and 2021, we don't need to go into any of those gory details of what those two years were like. But what we realized at the end of 2021, that was our number one job, instead of marketing for more business, we needed to market for more staff. And so that has been our number one initiative for the last two years is to be sure that we are constantly attracting and recruiting the very best of the best. Because when our guests come here, they deserve. And they expect very high levels of service. And the only way to do that is to have exceptional staff members.
27:57
That is absolutely amazing that that you are in that position. And you're right. And it doesn't matter what part of this country we're talking about. I mean, everyone is struggling in numerous industries are specifically, right, you know, so many people would say, oh, there's been a defection from hospitality workers, and people just left the industry. And that may have been true at one point, but the people are there, but it's your approach to leading them and then develop everyone works for a paycheck teen of course. But more than that, they want satisfaction. They want to know that their voice matters, and that you know that they're making a contribution. And they need to know what those contributions are. So there's a difference between leadership and management, you know, someone if someone's doing an alright, job, no one's gonna say anything to them, if you're a manager, but a leader is constantly looking to, like you say, raise those people up, give them new responsibilities. Let's talk about recognition and rewards. I mean, that plays a part in this too. Do you have any specific programs where people are recognized for going above and beyond or solving a guest problem or taking care of a teammate or anything like that?
29:04
Well, you know, we come from a culture of everybody gets a prize. So we
29:10
know, I know, it's so great to do charts that were
29:13
exactly not in the real world. But we do some salt so that we don't always because I think the front of the house people tend to get more recognition from from guests than perhaps somebody in the back of the house, of course. So we tried to do a two prong approach where we're giving feedback that is seen, you know, on any of the one of the travel review sites, so if you know Sally did a great job, we want to make sure that Sally sees that the fact that she was written up in a review, but we take it a step further to and if it's a child, we try to send that information to their parents. So that their because their parents may not see this, right so we try to extend the information to their to the family because again, we're all in one big family. And I don't know you have kids, did they always tell you everything that they did great, probably not so. But that's one area we are. We have employee appreciation days, we have departmental appreciation days. So each department can go and do something individual. Every spring, when we open the Tuesday after Memorial Day, we have a staff meeting for the entire staff, which is a really powerful day. Because when you look in this room, and you look around at you know, 150 faces, and you talk about, you know how long they've been there, what they do you realize that what we have as a city, we have a little city inside of these four walls. Yeah, yeah, it's crazy. So we do different types of recognition. For the staff, we also have, you know, in our, one of the main hallways, we have a shadow box, that we call out different employees, we have pictures with little BIOS about them. We do a news, a newsletter that goes out to the staff. And then we have a also a newsletter that goes out to guests that calls out different staff members. So different types of you know, because we also realize that different people like to be recognized differently, right? So I'm a person that I'm a very big personality, I don't mind, you know, talking and being in front of people, but not a lot. Not everybody likes that kind of information. So, for instance, we have a girl who works on our our line, she's, she runs one of our food outlets. She's a dynamo, line cook, unbelievable. But she was just, she was just given the lieutenant position of the fire department here in Kennebunkport, she's the first woman in the history of the fire department, that's gotten us. And so for recognition, she was on the cover of our one of our local newspapers. And instead of her having just the picture about herself, she had all the women in the fire department. And so what it said to us is, we of course want to recognize her, but we realize that calling her out in front of everybody at that big staff meeting is probably not the best best approach. Because she's a person that wants to be recognized differently. And so I think that, you know, to your point about how do you, you know, how do we recognize people, we recognize them in a way that's appropriate and respectful to their personalities.
32:47
That's a nice approach. I totally get that she sounds to me, like very humble person that likes to share the glory in the credit. It's not just me, it's like everybody here contributes to the greater good. So she's absolutely, yeah,
33:00
she is one of those people. And we have a lot of those people here, because it doesn't, it's not just one person that makes the good ship lollipop go around. It's all of us. And, you know, all those old sayings. There's no I in team work. There isn't. And each one of us, you know, has a vital role here in the success of the property, and we wouldn't be able to be successful without each other.
33:25
So you've got extraordinary tenure, you mentioned, I think you said it was 31 years as the General Manager here and again, lots of people have come and gone, lots of guests have come and gone, things have changed. Pandemic aside, has it gotten any easier to assume your role in obviously, there's a certain amount of satisfaction, there's certain amount of fun, a certain amount of hard work, and all those things, obviously, and all those details that you're constantly on top of. I mean, it's still the no nonantum place that you've been 31 years, you know it intimately inside and out, you know, the people you know, the guests, you know, the owners, you know, all that kind of stuff. Does it get any easier is it is every year different for you? Listen, you've heard a lot of noise about the ERC tax credit, why is it such a big deal, because your business already paid a ton of money in payroll taxes, and more than likely you qualify to get a ton of money back. Now, if you haven't applied yet. I'm telling you drop everything, drop what you're doing and figure out how to get it done. The truth is, and I'm speaking from experience here, it's super easy to get the money back if you let an expert do the work for you. Now get on this before the government either changes the program or runs out of money. I got hundreds of 1000s of dollars back from my restaurant and it literally saved our business. Now you may have heard it may take many months after applying to get your money back. But that doesn't have to be the case. If you need your ERC refund sooner to run your business or to take care of some much needed projects. You can speak with Karen Garbett, the owner of verge funding group about a bridge loan or other working capital. Now, whether you wait for your check up for a bridge loan or other working capital, it's likely you have a significant amount of money due back to you. So don't lose it. Now go to the show notes for this episode on our website and use Karen's calendar link to set up a time to chat with her personally about how much money your business can get back
35:25
every year is different. Absolutely. And I don't think it ever gets easier. Roger, I just think that the challenges and the opportunities are different. You know, as I've, I'm so fortunate that I have an amazing assistant general manager now who I never had, we promoted, I never had that position at the property. And Angela is just such a dynamic individual. And it allows me to work on some other areas for the property in development. So does it get easier? No, it just changes. And it changes in a positive way. And if it didn't, I wouldn't have been I wouldn't be coming back every year for the past 31 years.
36:14
Okay, there's no typical day in your gig, but walk us through like any given day, you walk onto the property at what time in the morning. And what's a typical day? What happens during the course of the day?
36:27
Oh, well, you as you said, you never really know. I mean, I've stopped making to do lists, because they just are pieces of paper that I lose. So
36:36
a typical day, that's called a pivot. Right? And it happens it is it's times
36:40
Yeah, absolutely. Well, I'm a really big workout fanatic. So I make sure that my day starts with some kind of physical activity, whether it's bike riding, or my take, I teach a boot camp class at the beach, or whatever that is. So when I walked on the property in the in the morning, my mental state is in a really good place. I usually get here anywhere between eight and 10 o'clock in the morning. Because remember, we're a 24 hour business. Yeah. So the day can be very fluctuating depending on what's happening here, what time day of the week. But I typically come in, I check in with the front desk, I put all my stuff down, make sure you know, see if there's any fires that need to be put out, I head up to housekeeping and check in with my executive housekeeper see how her team's looking for the day. And then I typically head right into the restaurant, because breakfast is usually happening. And you know, if you get there between nine and 930, you become a very proficient coffee pour. Because that's when everybody comes down for breakfast, of course. And so the really the first couple of hours of my day is just checking in with the departments and seeing what what's happening if we have projects that are going on what what loose ends need to be tied up. And then I at my desk for a few hours, checking email, working on reports, looking at forecasting, etc. And then it's working with my sales and marketing team, seeing where they are, and any any number of issues that may be coming up throughout the rest of the week or the weekend. So yeah, no day is ever the same. And now once the weather starts getting nicer, our activities program opens up, which is a family activities program that runs from eight o'clock in the morning until about eight or nine o'clock at night, I'll typically go down there, you know, do a little bit of face painting, maybe make a bracelet or something with some kids that are down there,
38:46
that's great for you,
38:47
we have a marina. So we go to go down and check on our we have three boat tours that leave from here. So I'll go and check with the boat captains. So a lot of it is you know, just being aware of what's happening on the property and checking in with the staff. I've also worked very closely with my HR department, to be sure we know where are we with you know, staffing, where are we with our benefits? Where are we with payroll are we into overtime? You know, Where where are we in the day so instability
39:19
is part of it to your it is yes monitoring financials and stuff, critical indicators, that sort of thing?
39:26
Absolutely. Absolutely. It's funny because we all you do you do everything. I mean, that's part of being a general manager and being a leader is you know, I go back to go back to my roots when I started, you know, 31 years ago is I still need I need to know how to do every job. Although I don't get the opportunity to do them all the time anymore. I still want to be proficient in what is happening here at the property. You know, I love going down to laundry In, you know, folding, they don't let me fold sheets anymore. But I can fold towels and washcloths and get to know because it's important to get to know your staff. You especially with the number of people that we have here, I have those personal connections are invaluable.
40:17
Does your organization do any cross training so that people have multiple skill sets in case someone can't make it, they can kind of jump over and do this or that they've got multiple positions that they've either trained in, or they have some level of skill in?
40:32
Yeah. So we started that, prior to COVID. And then when COVID happened, it was amplified. We had such a limited staff, you know, that 185 people, we were down for the first month to our management team of 25. And so every day, everybody did everything, all hands on deck. Yeah, it was all hands on deck. But fast forward. And what what that taught us though, was number one, you have to have a player's, and a players need to know how to do multiple things. And so we now have a program where the front when you have a new person in sales, part of the rotation is they have to work in housekeeping, they have to work on the front desk, they have to be able to pour coffee in the restaurant, our front desk, people go upstairs and they work with housekeeping, housekeeping, they'll come downstairs and help answer the phones. Now, certain jobs obviously can't have somebody going back and trying to you know, cook breakfast for everybody. But they can cut fruit. We so we want front of the house to understand back of the house. Because if if every staff member realizes that we're all working for the same goal, we're all on the same team. But how we get there, within our jobs might look a little bit different. But they need to understand the end goal. So we always use this example for if housekeeping needs to understand that if the front desk calls up and says, Hey, I need this room available. And the housekeeper says, but the other people haven't checked out, the housekeeper needs to understand they're not doing it just to give them a hard time. It's because the mother of the bride is standing in front of them saying but I need to get into that room. Or the same thing could be said for the restaurant where just because we want to make sure that the cooks understand that the waitress isn't coming back and saying, Well, it's not put, you know, I need to substitute this, this and this and you know, they have some kind of an allergy, they're not being difficult, it's because the guest out front is making that request. And so we want them to understand that each other's they need to have a good understanding of each other's jobs, and what the ultimate where the driving force is coming from. And the ultimate driving force in those scenarios is to offer unreasonable hospitality to guests, but they need to be reasonable in their expectations of each other as co workers.
43:07
You know, you made it really clear, it's very obvious to our audience listening your leadership style, and that definitely comes across crystal clear. And you've probably have hundreds of examples over your 31 year tenure of people that you recognize that you know, rose up in the organization, but anything recent standout, a person that you just saw something special in, you gave them an additional responsibility, perhaps they rose to the challenge. They excelled at it, they got promoted, it's like an they just keep going. They're like, you know, they just keep getting better and better in different positions. And they're just become super versatile and valued at that point. Anyone stand out?
43:44
I have two people that really stand out in my mind.
43:49
I think they're relevant. Yeah.
43:51
So one of them. Her name is Colby Bracy. She has worked here. Most of her life. I've known her for a very, very long time. And she has done everything from the front desk to helping in the sales department. She has worked started in our HR department when she was doing payroll, etc. She's now moved into the head of our HR department. And I think I've mentioned her name before and she has this undying passion for helping people in the recovery community, helping people in the incarceration, the incarceration program, any type of mental health, illness and whatnot. But she has the most incredible way of seeing me seeing people for who they are and meeting them at their place and helping them bring them to another level. You know, she's very involved in the community. And she's now the head of the DEI community for committee for our chamber. And she's becoming a powerful voice in the hospitality industry for these programs. So keep your eyes and ears open for that one. So she's been really incredible to watch grow through, you know, the last I've known her for, you know, 20 years probably, if not longer, 25 years. So keep your eye out for her. The other one is the other one. Oh, yeah. And the other one is Angela. Yeah, Assistant General Manager. Oh, my goodness. So Angela has worked here for nine years, she started out on our she actually got married here when she was 19 years old, you can even drink at her wedding.
45:39
That's an affinity for the property.
45:41
She does. Her sister works here as our dining room manager and her mother works here as a receptionist, there's family again, there is. But during she's, she's lovely, she is lovely as the day is long, and she worked her way up from the front desk, attendant to front desk manager. And then COVID happened. And I saw something in this young lady that was just the most beautiful thing of how loving and warm she was to not only all of our staff, but to our guests. And she exhibited all of the qualities that you would want to see in someone that will lead this, this property to the next place. And so in 2021 2022, sorry, 2022, we promoted her to Assistant General Manager, because one day she will take me she will have my job. And she has all of the right stuff. It's amazing Roger watching these two young ladies grow into the future of this property. And, you know, I just feel so fortunate that I was this much of a part of their lives and their growth process and giving, you know, being a part of the opportunities that I see for them down the road here, currently and down the road.
47:12
Those are two really great stories. And I kind of want to approach this two different ways. Because obviously, we've got an audience of owners and existing GMs and that sort of thing. But then we also have perhaps a dining room leader or a bar manager, someone who would aspire to do what you do, but isn't quite sure how to get there. Like what what, what are the best qualities of a really solid leader? And what do they need to bring to the table to demonstrate that to their particular boss in order to rise up in an organization?
47:44
I think I mean, you know, we've said this, but I think having the passion for the business. And there's, people always say, you know, if you if you love what you do, you'll never feel like you're going to work or whatever, never work a day in your life. We're like, that's it. Yeah. And, you know, some days, I, you know, 99.9% of the days, that's how I feel. And I think bringing a passion for your industry forward, shows in everything that you do. Because if you love something so much, you want to be able to nurture it, and to take care of it and make sure that the things that touch that passion, are a reflection of you. But you know, so what are some of the skills right? Ask a lot of questions. Don't be afraid to be wrong. And don't be afraid to take risks. Be always be humble and kind in how you approach people, but and continually look for educational opportunities. And I don't mean that you have to go back and get your master's degree. But it can be something as simple as you know, attending a business after hours, or attending a class on, you know how to excel your Excel skills or your Microsoft skills. So look for educational opportunities that are appropriate for you. And maybe it is that you want to go back and get your Masters. But it doesn't have to be such a great undertaking. So I just think that if you demonstrate ambition, and you demonstrate a true vitality, for the work that you're going to do, treat people the way you want to be treated. Be respectful, be kind, you know, there. Some, some owners might be saying, but how are we How do you make money? The money does come if you do the right thing. And I don't mean to sound so Elementary and or contrite in any way, shape or form. But that is the way that it's worked here for us. You know, I'm very fiscally restore very, very fiscally responsible And you know, we're very, it's important to me and to this property, to look at all of our different goals and make sure that the different buying processes that we have meet those goals where I come, I told you, I was the youngest of six, I come from have two of my brothers and a couple of my sisters are all very into environmental studies. And so sustainability has been a really big part of my life, ever since I was a little kid. And so here at the hotel, we adopted a lot of green initiatives before that was even a thing. You know, we've been doing the whole, you know, green recycling sustainability, prior to those being buzzwords.
50:49
And so you don't want your washing your linens, and you're reading Well, let us know. And we'll save 10,000 gallons of water a day. And it all plays a part. That was was that one of your initiatives based on? Oh, yeah. History? No, yeah. 100?
51:02
Yeah. Yeah. And we've taken it to a higher, much higher level here. With, you know, looking at every single department, how can we be better? How can we, you know, reduce reduce our carbon footprint, we have a program right now, where we have a pilot program going on with a local farm. So we, you know, are growing their own vegetables, and there's just all these fun things we get to do Roger, right, you know, so, you know, to the aspiring person that might be listening is pursue your passions, and have them be reflective of your values. And yes, you have got to be, you know, there are days when you have to sit down and you got to look at the spreadsheets and you got to look at the profit and loss and you got a look at forecasting, that's that's part of the process, too. But I just fully believe that if you, you know, you make integrity based decisions, and you do the right thing, those numbers are going to follow. You attract good people to work with you. And they're going to do the right things.
52:10
Excellent advice. Let's talk a little bit about your food venues. Now. You've got two restaurants on site, one is called latitudes. And I understand it's got a roof deck, sort of a bar up there and great views of the surrounding Kennebunkport and all that sort of thing. And, and the other is more of a fine dining, small plates and nice entrees. Is that
52:28
right? Um, we actually have your yes, your understanding of that was correct at one point, but we have we we've pivoted
52:38
ones, the other and the others. Tell us?
52:41
No, we realize that that's not exactly what people want anymore. Okay. And so there's there are lovely dining establishments here in Kennebunkport that offer those fine dining experiences. And we're very happy to help people get reservations there, and work closely with those other properties. But when guests are here at the hotel, what they're going to receive at either one of our food outlets, is an elevated menu. Chef Steve, who has worked with us now for six years, is just, I cannot even begin to give him the accolades that he deserves, because he has brought our food service to a whole nother level. And so when you're down at latitudes, which is a new outlet we opened two years ago, it was born out of our, what we learned during COVID. Right outdoor menu, it has anything from burgers, to nachos, to a beautiful strip steak or a you know, scallops, seared lobster roll, etc. That's an amazing outlet. The food is phenomenal. The views are great. That's very casual. It's around our pool area. So you know, that in itself sort of lends itself to being a little bit more casual. We have entertainment out there.
54:08
Oh, great. But inside a cruise ship. The pool and it's like, Yep, I can get my drink and get service. I get a burger. And it's like live music. Sure.
54:19
But it's lol. It's elevated food. You know, just the presentation is incredible. The quality's amazing. And then inside hecmans is our other outlet. And so it's kind of a little bit of a rebranding this year. We're going to be reopening that on May, Memorial Day weekend. So it'll be opening up with more small plates. So you and I both go to Sunday River, and you've perhaps frequented the mountain room. Sure, so Um, it's going to replicate. Now, I'm not gonna say replicate, but it will be reminisce. And I guess what you would see there. So you're gonna see a lot of small plates very carefully curated dishes. There won't be a kid's menu, we typically that will be out at latitudes. So it's going to be more intimate, upscaled, but on a tapis level. Okay, so it
55:27
makes perfect sense.
55:28
Yeah. I mean, it's fantastic. We're so excited about it is, you know, it's a whole new vision for us. It'll will that'll only be open for four nights a week. And outside will be open seven days a week.
55:42
So you may have mentioned, but you're not actually open yet. You're gearing up for an opening this month.
55:48
We actually opened up last weekend. Oh, you did? Yeah, we open on a very small scale. So we open, we open gradually, and we close down gradually. So we'll open up in the middle of April, we opened up to a nice big group we offer. Typically the first month we're open is more conferences. Our real big kickoff will be Mother's Day brunch, where we'll welcome about four to 500 people to the property, sort of an amazing brunch. And then the next weekend, latitudes will open the weekend after that is Memorial Day, and that's when activity starts opening up. So we kind of it's kind of like taking an onion and sort of you know, peeling off the different levels until you get to the real good stuff, which is July and August. That's coming for sure. And it's coming for sure.
56:34
Well, you know, you've given us a really great taste that they're known the anthem itself and your location is stellar. You mentioned you're walking distance to the beach or walking distance to dock square. Obviously those the bushes state that attracts a lot of attention, right, and just any bunk port in general, but it's the quintessential Maine coastal town and village village really, can you bunker village. And, you know, walk us through Kennebunkport like dock square. What do you see? I mean, it's got bars, it's got restaurants got antique shops and galleries and and there's the view, right? There's the Atlantic Ocean and the waves are crashing on the rocks. What's your favorite part of the town?
57:13
I think you just I think you just walk them through Kenny bump or
57:17
your job. I'm only kidding. I haven't been in a while. But I remember.
57:22
Well, you've got to come down and visit. So dark square is that quintessential main village, as you said, you know, it's got all the shops and the galleries and the restaurants. You'll hear music outside. It's you know, people strolling through, you got bicycles, you've got, you know, the golf carts that are going around. Amazing. My favorite part of Kennebunkport. Besides Well, I guess the beach is incredible. But when you go out at the Nonantum Summit, you take a right and you start going down Ocean Avenue. You're going along and you see the river club and then you go a little bit farther. And St Anns, which is a beautiful old Pisco, Pelion stone church. Right on your right. Yeah, it well, if anybody remembers when President Bush jumped out of an airplane on his 90th birthday? I do. That's what he landed on the one right there with the Golden Knights. Exactly. Okay, you continue along Ocean Avenue, and the homes are just incredible. We offer a history walking tour in the morning, which I get to take some of our guests on throughout the summer, the history in the homes along Ocean Avenue, on your left hand side with the backdrop of the ocean, as you said, with the waves crashing on the rocks, you go around and you come up this hill. And all at the top. You look over to the beautiful ocean and there's Walker's Point. You've got the windmill, you've got the big flag, and there's the sea anchors to windward, which was the anchor that was dedicated to President Bush first service in the Navy. And it is just stunning, absolutely stunning. And you have spouting rock you got blowing caves. So when the the water is just glistening and the tides coming in, you can just see this water just erupting. It's there. It's something pure magic. There's pure magic about it. And then you come back here I come back here on the property. And we have all these Adirondack chairs, looking at the river watching the tide going in and the tide going out and watching the boats go by. There's just something so mesmerizing, about here and after 31 years, I've never stopped appreciating it, or being in awe of the beauty of Southern Maine, where you can't even pour
59:49
you're a tremendous ambassador for the property and the community and our board of directors and just hospitality in general. You've offered so much information and insights and knowledge in it Vice and just I've so enjoyed talking to and I'm so glad you're a part of the podcast.
1:00:05
Thanks, Roger. You know, I just I feel so fortunate to have had the, to have the career that I've had, and whatever in the years that I have left. And the being here at the No, Phantom is such a special. Such a special thing to me, but to be a part of the hospitality community in Maine, is so incredible. We have such amazing restaurants and inns and hotels, and you know, you name it and being a part of Sure. And the community of Kennebunkport is a very special one. You know, I'm very fortunate that I'm not only involved at the hospitality main board, but several boards here in our local community, and being able to help on the local level is really important to me. You know, I think when you look in the mirror, you say, you know, you get what you give, and you give what you get, and I've been given a lot. And so I feel very fortunate that I have the ability to give back a lot too. So, you know, that's how I live my life here as a leader that known anthem. It's how I live my personal life with my family. I just feel very grateful to have the opportunities and to be a part of this hospitality community.
1:01:26
Well, I'm honored to know you, and it's been a pleasure speaking with you, Tina, thank you so much.
1:01:31
Thanks, Roger.
1:01:32
That was the restaurant rockstars podcast, everyone. Thanks so much for tuning in. Can't wait to see in the next episodes of stay well, while Tina, what an inspiring episode. Thanks so much for everything you do for our industry, for our members, for restaurants, and for hospitality, as well as their nonantum and the team, you lead. Totally inspiring for all of us. And thanks for being a great guest. Thanks also to the sponsors of this week's episode. And to you, our audience, for always tuning in. See you next time. I've always believed in systems to run a really effective restaurant, they say you have a system, if you can walk away and leave your place for a day, a week or a month. And it's just as successful, just as profitable when you return, if not more. So. Now the staff are really the foundation of this. And it all comes down to the word empowerment, you know, if you've got really great people, and if you can develop those people that have your back, and to run it as if they owned it, treat everything as if they had to pay for it. That's a super powerful system. Once you have the staff in place, it really comes down to three things. It comes down to one staff training, development, recognition and rewards to create what I call your dream team, how to empower your team to think and act like owners and to treat everything as if they owned it, and had to pay for it and to deliver amazing guest service experiences to your customers to serve and sell because sales are the lifeblood of your business, not allowing order takers on the floor. But teaching everyone to recognize opportunities and make suggestions that we know that customers will enjoy and appreciate. It all comes down to training, training, training, number two cost controls and maximizing profit. You need to know your critical financial numbers on a weekly basis. And it only takes 10 minutes, but you need to understand these things. How about your daily breakeven how much it costs you to open the doors to your restaurant each day. Inventory is not just walking around and figuring out what your order is that week. It's knowing the true value of your goods on hand at any given point in time. And you need this information to be able to calculate your true food and beverage costs. Your labor costs are also important and running a weekly labor analysis against sales. If you know these things, I can teach you how to maximize your profit and control your costs. And then number three is what I call marketing firepower and affinity. You know, affinity is defined as a really powerful sense of loyalty and belonging where your customers become raving fans. And they're like an army of brand ambassadors spreading the word for your restaurant. Well, all of this is included in the restaurant rockstars Academy. If you really want to take your restaurant to the next level post pandemic, things are heating up, customers are coming back. Now's the time to really maximize your opportunities, maximize your sales and profits and create that dream team staff. Check it out at restaurant rockstars.com It's the restaurant rockstars Academy. Thanks so much.
1:04:41
Thanks for listening to the restaurant rockstars podcast for lots of great resources, head over to restaurant rockstars.com See you next time.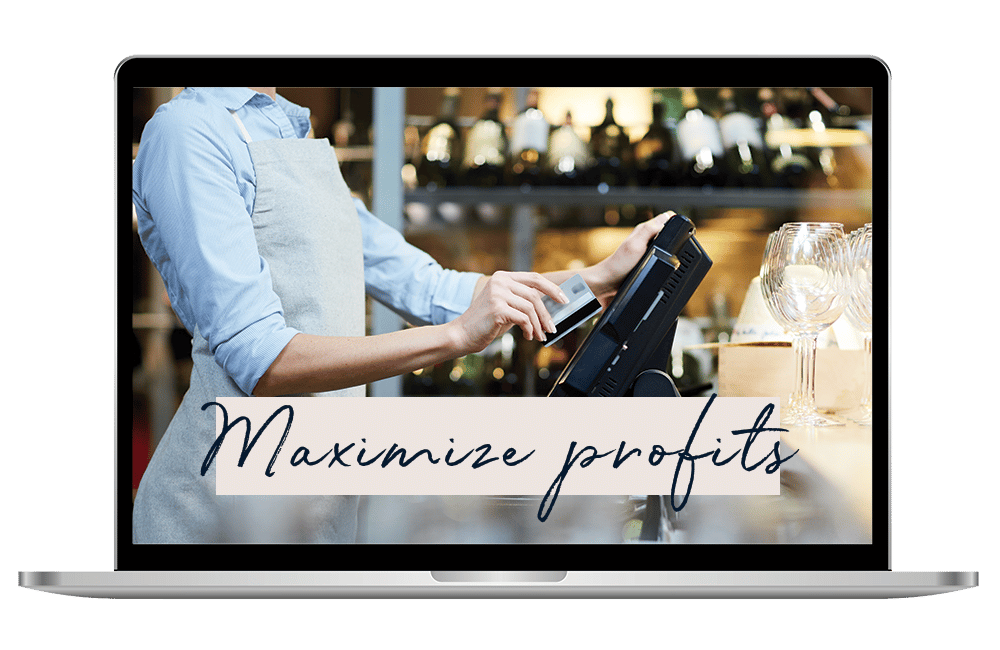 The three
costly mistakes

you could unknowingly be making?

Find out in this FREE guide and restaurant assessment specifically designed to reveal the unexpected hurdles standing between you and exponential business growth.
Thank You To Our Sponsors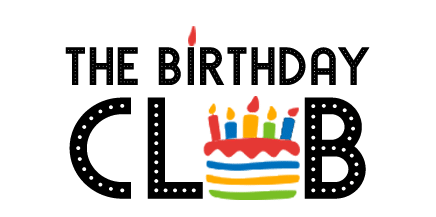 Did You Know That 7 out of 10 Adults Dine Out To Celebrate Birthdays?
You Can Easily Capture This Lucrative Business!
Find Out How Much Your Business Is Due Back from the ERC Program
Set Up a Call with Karen the Owner of Verge Funding
For a limited time only, popmenu is offering our listeners $100 off your first month plus an unchanging lifetime rate.
Request a DEMO:
You might also be interested in these episodes...